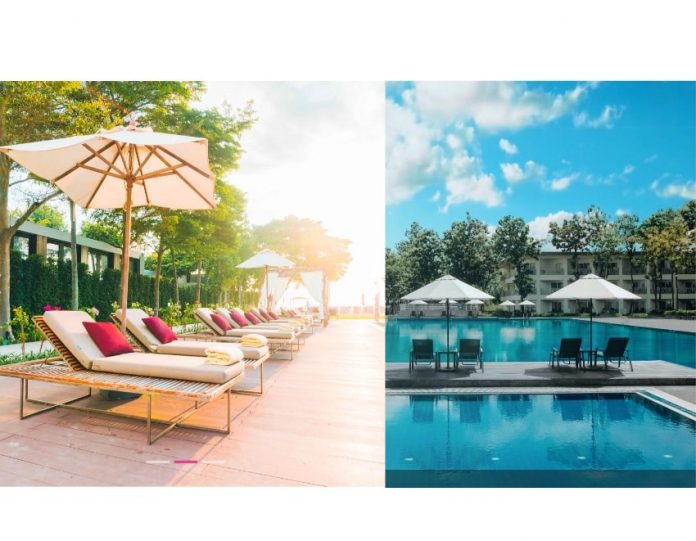 India's prominent and leading Holiday Home Development company Nirvana Realty is witnessing high demand from buyers for weekend homes. In the span of just 6 months, sales of Nirvana's Signature Resorts-Phase 1 has spiked up leading to over 100 units getting sold.
The units in their other phases are getting booked swiftly. Nirvana Signature Resorts are 50% EMI-free and they offer 90% more rental income than city homes.
The signature resorts in Khopoli and Wada, located at easily accessible distances from the main city of Mumbai, are themed gated communities which are beautifully designed with several unique amenities such as guitar shaped swimming pool with underwater speakers, musical gardens and much more.
Since the real-estate market is currently in a favourable state for home buyers, it is a ripe time to look at favourable prospects for customers to grab that dream home. Moreover, the strategically located projects earn customers a rental income of up to 10% per annum as compared to 2% per annum in the city homes.
"We are overwhelmed by the response," said Punit Agarwal, CEO of Nirvana Realty. "Over 250 units are booked, as we got that many applications. Also, Nirvana has ready-to-move units as well as under-construction ones. We strive to be the trendsetters in the sector of aspirational home townships, conceptualising and creating such living spaces and communities that redefine the concept of a life that harmonises luxury with nature. And it is a great feeling seeing this roll into action," he added.
An important highlight attracting buyers this season is that these holiday homes come with the advantage of a rental management team which assists the customers manage their property's rental income and also provide maintenance and housekeeping services free of cost.
To learn more about the Holiday Home Townships and their features, visit https://mynirvana.in/signature-resorts/
Nirvana's Signature Resorts fast-selling with over 100 units booked in 6 months; they offer 90% more rental income than city homes