A new mandate from the Indian government says that no smartphones will be sold in the country from 2017 if they do not come with a panic button as a standard feature.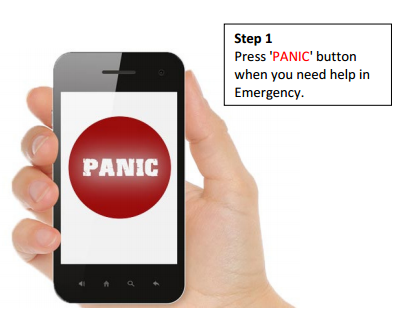 The Modi government declared this rule on April 22 in an attempt to make the nation safer for women. It further added that starting January 2018 onwards, the handsets must also include an built-in GPS.
"Technology is solely meant to make human life better and what better than using it for the security of women,"said Communications Minister Ravi Shankar Prasad. The mandate makes absolute sense if you look at the rape statistics of the country, bordering on an average of four rapes an hour, which is not helped by the fact that India has the world's lowest police-to-citizen ratios.
All companies, including the big players like Samsung and Apple, have to comply with this decision, and include the emergency button in all their handsets before they go for sale in India. Lack of compliance may lead to severe drop in their sales numbers as the country also happens to be one of the biggest smartphone markets in the world, with a customer base of over 1 billion.
So far, the numbers "5" and "9" have been identified for the feature. Any one of these numbers can be finalized as a panic button – similar to that of Uber's – that'll provide women with the much-needed option to call for help with a single tap instead of dialing a full-fledged emergency number. The built-in mandatory GPS feature in 2018 will enable the city police to locate the victim and send help at the earliest.
"A panic button should be relatively easy to implement," said Neil Shah, research director for devices and ecosystems at Counterpoint Technology Market Research in Mumbai. But the companies might have a tough time adding the satellite-based global positioning system to their cheaper handsets, although Shah claims that 90 percent of the devices to be shipped in 2018 will fall in the "smartphone" category.
India, as of now, lacks a single centralized emergency number, similar to 911, for emergency. However, a new nationwide number, 112, is rumored to be introduced within a few months.
Panic Button to become standard feature for smartphones in India in 2017