Paytm Gets Into The Movie-Ticketing Business, Starts With PVR, INOX Partnerships To Further Strengthen Offline Presence
New Delhi: Further expanding its digital payments territory to an altogether newer dimension, Paytm has now ventured out into the hugely polarised movie ticketing business. And for a start, the digital payment to eCommerce upstart has partnered with two of India's biggest multiplex chains — PVR Cinemas and INOX.
The movie ticketing business has by and large been completely dominated by BookMyShow till date. The company continues to grow even further with substantial backing from investors and a robust user growth. And add to that, BookMyShow's events booking business, making it a one-stop platform for literally all of your entertainment ticketing needs.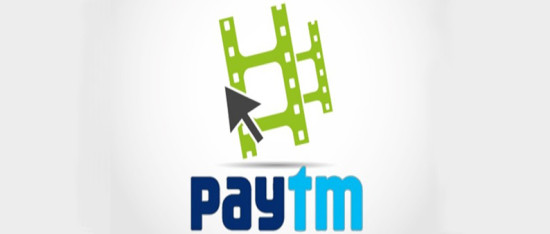 However, despite of the fact that BMS has been providing a clean, intuitive user experience, users haven't really had a choice of platforms in this space. And thats where a brand name like Paytm could come in very handy, and make the market suddenly very competitive.
And of course, its not just movie tickets which Paytm intends to sell. The company plans to further integrate the offline experience and letting users pay for food and other value-added services through their mobile wallet once they reach the movie hall. See, that right there is the advantage you have, when you posses a digital wallet of your own.
Talking about this, Paytm CEO Vijay Shekhar Sharma said, We will use movie tickets as an anchor to expand our offline reach.
That statement itself makes clear the larger picture behind this move. The company is looking to further push its already aggressive ongoing campaign of increasing its offline presence. Sharma made a similar statement earlier, when he said that his company was targeting to reach a gargantuan 4 Million merchants by year end — which if achieved — will make it the undsiputed leader in this space, decimating all others.
Sharma had said, This year, we will be present offline in every nook and corner. Our offline payments will become as big as our online payments.
The company plans to give the offline merchants a personalised sticker containing a code which can be scanned by the mobile phone of a customer. The customer is asked to enter the required amount to be paid and the amount is transferred immediately to the merchant.
Paytm entered the offline transactions around four months ago. It already claims to be doing  3.5 million offline transactions in a month worth $8.5 million which excludes mobile recharges. And it estimates this number to grow 10 times to 35 million with 4 million offline merchants by the end of this year.
Towards the same goal, last month, the company also eliminated the 'per transaction fee' incurred by a merchant for every digital transaction to attract more merchants to accept the digital payment through PayTm.
Paytm gets into Movie Ticketing