Global Leading Holistic Health Guru Mickey Mehta was Pepsico's first choice to introduce their hydro-tonic drink called 7 UP Revive.
Hyderabad: PepsiCo's iconic lemon-lime brand 7UP® has announced the launch of the new refreshing and hydrating beverage 7UP Revive in India in the states of Tamil Nadu and Kerala. With vitamins and electrolytes, 7UP Revive helps to refresh and replace the fluids the body needs when out and about in the hot sun. An international brand having strong presence in Vietnam and Malaysia, 7UP Revive is one of the most popular drinks for young people.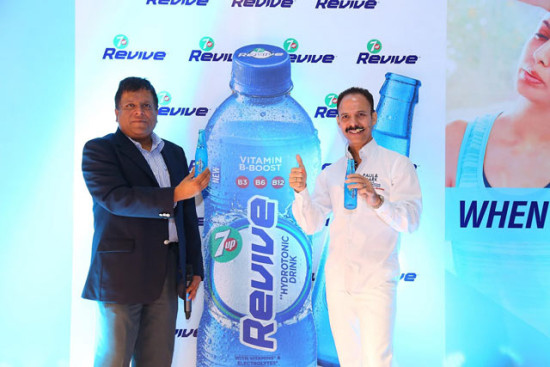 When one is out and about in the hot sun, the body loses fluids and electrolytes. True to its name, 7UP Revive is an 'Active Hydration Drink' with vitamins and electrolytes that help the body stay active. Available in a 500ml PET @ Rs.33 (in TN) / Rs.35 (in Kerala), 7UP Revive contains Vitamins B3, B6 and B12 which are known to play an essential role in energy metabolism and electrolytes like Sodium and Potassium needed to replenish some salts that body loses in sun.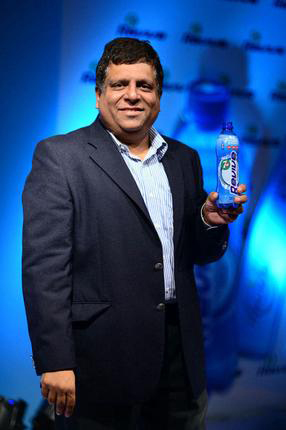 Commenting on the launch of 7UP Revive in India, Vidur Vyas, Senior Director – Marketing at PepsiCo Indiasaid, "In the peak summer months it is important for people to remain hydrated at all times, particularly while they are out and about in the sun. With the goodness of vitamins and electrolytes, 7UP Revive is a game changing innovation developed to fill the existing gap for such a product in the current market. We are excited about the launch in Tamil Nadu and Kerala and are confident that consumers will enjoy this new offering."
Mickey's take was very practical he said, "Until a few hundred years back, man used to drink water from clean wells and pristinely fresh lakes and rivers. So, his hydration and vitality requirements were always fulfilled because of the natural vital elements abundant in these sources. Today, obviously, first sensible choice of nourishment will always be natural and wholesome. But because of many extraneous factors and matters of inconvenience in today's lifestyle, one needs to intelligently choose human engineered and designed products to fill the gaps and 7 UP Revive, the hydro-tonic drink comes with stevia with 30% less sweet than the other beverages plus essential electrolytes and important vitamins are present to replenish our needs which are depleted otherwise by the day-to-day summer heat. So don't just survive, drink 7 UP revive!"
The introduction of 7UP Revive in Tamil Nadu and Kerala will be accompanied with a new thematic TVC talking about the product proposition. The launch will be supported by strong on-air, digital, consumer sampling and outdoor campaigns.
PepsiCo launches 7UP Revive in India