Rashmi Parulkar-Maiskar, Founder, Sanctum Design, Pune spoke to Estrade Media about her views on Urban Design, challenges and dream projects.
What is Urban Design? What is "A city" from Urban Designer's perspective?
Urban design involves creating and shaping the arrangement, appearance and functions of towns and cities, streets, and spaces. It designs buildings, places, and spaces in a way where a relationship is formed between the built and unbuilt spaces. In the modernist era, urban design has emerged as bridge between urban planning and architecture.
As the towns and cities are constantly evolving, the urban design comprises the establishment of frameworks and processes that facilitate not only successful economic development, but also a healthier built environment and increased well-being for its citizens.
Urban design is concerned with engaging the people with surroundings. A city that is complete, compact, and has connected communities. It should be well connected with the city centre and the open, green spaces along with the network of roads and cycling paths. An urban designed town should be self-sufficient that consciously addresses each issue.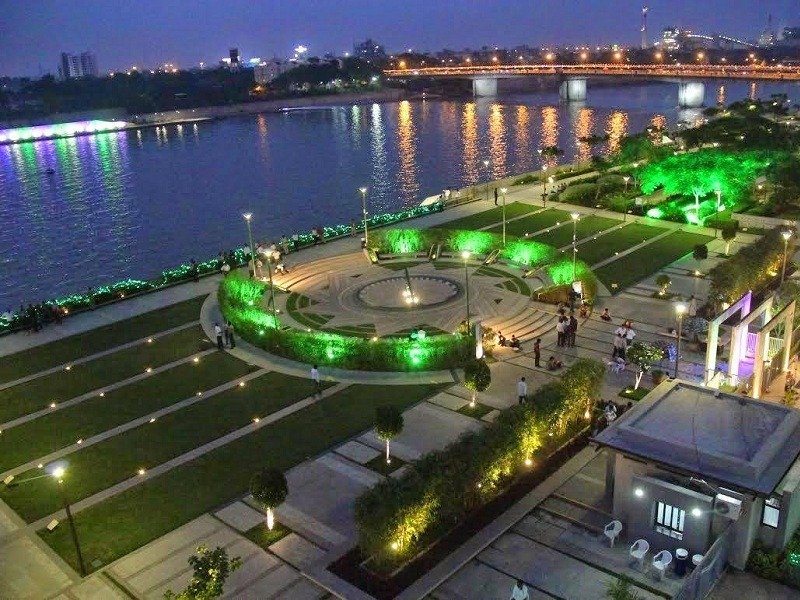 Who are we? Urban Designers?
Urban Designers are the shaper of the cities. We are architects, landscape architects, or city planners. Our skill is to blend architecture, public space, sustainability, social equity, transportation, and other aspects of city life to make urban areas functional and attractive. Sometimes this will maximize land use by building up and down and reclaiming land.
Thoughts on the Current and Future scenario of Urban Design in India?
I have studied UD in 1993 thinking to have a great future and opportunity for me as an Urban Designer to transform my country. I was never keen to go out of my country and wanted to become part of our development, transformation.
Key aspects/elements of Urban design are:
Buildings such as residential, commercial, educational, industrial and also government.
Public spaces is an important element of Urban Design. It is like a living room of a city where people gather to celebrate life.
Streets are like the nervous system of the city. What makes each city unique is the pattern of the street network.
Transport system is the movement system. A well-balanced transport system defines the character of the city.
The green part of the city is the lungs. Landscape defines the beauty of the city
Current Scenario in India 
India is on move. Cities are growing at breakneck speed. This growth has led to a rapid disintegration of the existing infrastructure. Master planning in India has failed. The quality of life of urban residents is poor due to lack of amenities, inadequate infrastructure, high population density, degradation in environmental aspects, etc.
Lack of professional planners in the current system of city planning, extremely long-time cycle for plan preparation and approval of the design and absence of foresight is the reasons behind the slow development of urban areas in terms of urban designs. For example – the IT industry was almost non-existent before the 90s. But when the IT industry boomed, it led to the creation of large IT parks just outside the city, which in turn caused fringe areas in the cities near those IT parks to rapidly develop and become highly populated but without adequate road, water, or sewage facilities because the Master Plan had not envisioned this type of growth in these areas.
Poor locale governance and weak finances are critical issues that need to be addressed.
Challenges mean opportunities for urban development in India.
We need to reform our cities' look and functioning in the future. Smart urban development is the need of the hour. Smart cities mission is an important aspect of urban development in India.
Allocation of funds and providing a framework to advance urban development is the challenge.
Regulation for unprecedented population growth in cities and strategic plans to be developed for road transport with energy-efficient means to ensure the safety and easy movement of traffic. The deteriorating urban environment is also a major challenge.
Despite the obstacles, India is creatively and energetically taking up the challenge of its urban future.
Projects of Urban design I appreciate …
Sanctum design has not recently done any Urban Design, but as a sensitive Architect and Urban Designer, we are seeing the interventions and have opinions on it.
The kind of UD projects happening in India –
1) Waterfront river development project – By Architect Bimal Patel
The most appreciated project of its kind and very dear to me.
It is a re-development of Ahmedabad's riverfront and the building of adequate infrastructure which converted the Sabarmati River into a major asset for the city. It has improved the quality of life for all sections of its citizens. The project has the potential to create a singular identity for the city, bring people closer to water, bring back focus to the city center, and create city level social infrastructure and recreation facilities. It has improved the environment by reducing the erosions of the banks. The roads constructed alongside the banks have resulted in the easy movement of traffic. In my opinion, it is the most beautiful and successfully happened project in India.
2) Smart city development in Pune –Rich cultural and natural heritage along with the strong human capital are the key strength of Pune. By leveraging this, the Pune smart city mission aspires to make it the most liveable city in India.
Under this we are colouring a few walls of the city, creating some elements such as the walkways, sitting spaces, landscaped areas along the streets. Apart from its aesthetic value, it will influence the health and the social and cultural locality.
"By far the greatest and most admirable form of wisdom is that needed to plan and beautify cities and human communities." –Socrates
We are caring for people and creating spaces for them to use, for a liveable and better life. A better human community.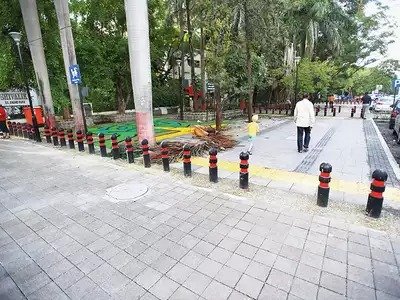 Would you like to mention one work design by Sanctum, what was the thought process/brief while it was being conceptualized, and what was the outcome?
-Like a dream project what would sanctum design like to work on?
Well, I didn't get the opportunity to work on an Urban design project. However, in the year 2001, I got the opportunity to design 11 acres of campus for Rapidigm India Pvt Ltd.
My dream would be to transform the city of Pune into the ultimate smart city, that is a perfect blend of beauty and accessibility. Be it building a new structure or restoring and conserving an old one, we aim to creatively address all aspects of architecture. The goal is to fabricate an outstanding example of Urban design leveraging the power of unique innovations. A design that would set the city apart from its competitors.
---
For more information about SANCTUM DESIGNS log on to : http://sanctumdesigns.net/contact-us/
---
If you would like to get featured on www.estrade.in please feel free to  email : info@estrade.in