MUNICH, November 28, 2016 /PRNewswire/ —
10 million ICashCard holders have now the option of additional pre-paid instrument
  Can be used for online shopping, utility payments, ATM and cash out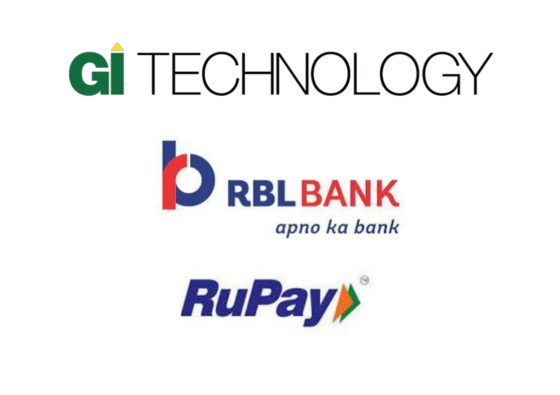 RBL Bank had partnered with GI Technology, a Wirecard subsidiary and India's largest wallet based domestic money remittance company operating under the Brand Name ICashCard to launch RBL-ICASH co-branded, open loop 'RuPay Prepaid Card'. This would provide GI Technology's 10 million ICashCard holders the option to have an additional pre-paid instrument to operate as open loop wallets by enabling them to use these instruments for payment at offline merchant locations, online portals and ATMs/micro ATMs for cash withdrawal.
The instrument will be an alternative to cash transactions and will be widely accepted for online shopping sites, utility payments, ATM cash out etc. ICash is also upgrading its mobile app to increase the services and offers. RBL-ICash RuPay prepaid cards can be purchased at more than 150.000 Smart Shop Retail Agent network across the country or through ICASH website or mobile app by completing a simple one-time registration process.
GI Technology has consistently been amongst the largest users of National Payment Corporation of India's (NPCI) Immediate Payment Service (IMPS) platform and is currently the largest user of NPCI's IMPS system under the non-bank category and the second largest across banks and non-banks. GI Technology has also partnered with IRCTC and is the largest Principal Agent for IRCTC.
Rajeev Ahuja of RBL Bank says that tie up of GI Technologies with RBL Bank is an important milestone for the bank, GI is a large and innovative player in the payments business and RBL has a very clear and aggressive focus on payments. This product offering will definitely move the needle for both the partners and will help deepen the market.
Ramu Annamalai, Director of GI Technology said, "This is the first of the many co-branded card issuance that is planned with RBL Bank. This card is targeted at the migrant workers and their families and micro entrepreneurs. This will bring in a lot of convenience and time savings to them."
Dilip Asbe, Chief Operating Officer of NPCI said, "We appreciate this customer-centric approach of GI Technology and RBL Bank for launching prepaid card on the RuPay platform. RuPay prepaid debit cards are emerging as one of the best alternatives to cash and catering to all sections of the society".
About Wirecard:
Wirecard AG is a global technology group that supports companies in accepting electronic payments from all sales channels. As a leading independent supplier, the Wirecard Group offers outsourcing and white label solutions for electronic payments. A global platform bundles international payment acceptances and methods with supplementary fraud prevention solutions. With regard to issuing own payment instruments in the form of cards or mobile payment solutions, the Wirecard Group provides companies with an end-to-end infrastructure, including the requisite licences for card and account products. Wirecard AG is listed on the Frankfurt Securities Exchange (TecDAX, ISIN DE0007472060, WDI). For further information about Wirecard, please visit http://www.wirecard.com or follow us on Twitter @wirecard.
About RBL Bank:
RBL Bank is one of India's fastest growing private sector banks with an expanding presence across the country. It currently services over 2 million customers through a network of 201 branches and 373 ATMs spread across 16 Indian states and Union Territories. RBL Bank has been recognised by the World Economic Forum as a 'Global Growth Company' (GCC). It has also been awarded as 'India's Best Bank (Growth)' in the 'Small-Sized Bank segment' by Business Today-KPMG Best Bank Study for four consecutive years – 2012, 2013, 2014 and 2015. Established in 1943, RBL Bank started a transformational journey under a new management team in 2010. Today, the Bank offers specialised services under six business verticals namely: Corporate and Institutional Banking, Commercial Banking, Branch and Business Banking, Agribusiness Banking, Development Banking and Financial Inclusion, Treasury and Financial Markets Operations.
RBL Bank is listed on both NSE and BSE (RBLBANK).
RBL Bank Partners With GI Technology launches RuPay Prepaid Card