Giving up its efforts to seek a buyer, the Royal Bank of Scotland (RBS) has decided to close its banking operations in India. The bank's decision comes in the wake of India's extended regulatory approval process for a buyout deal, sources told Financial Times.
The daily said RBS' India business will be wound up by the year-end, and this could involve loss of 700 jobs. However, it reported that its 13,000 strong back-end functions supporting global operations will continue to exist.
The bank, headquartered in the U.K., after being bailed out of the 2008 financial crisis has consistently sold its non-core units in India. In March 2016, it was reported that Singapore's DBS would acquire its India assets.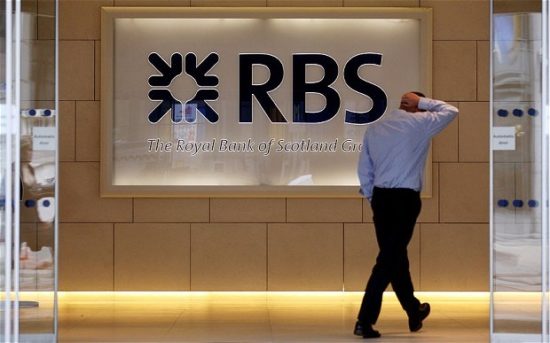 However, the decision to close, highlights India's stringent regulations on acquisition of banking businesses within the country. The process of a buyout is said to be a lengthy one, pushing RBS to consider closing down to avoid the risk of escalating costs, said FT.
"You are in limbo," a senior executive told the daily, explaining RBS' India stance. "Every day, the value is eroding until it becomes cheaper just to close down the operation."
Reuters, citing a source, reported that RBS' decision to close its India business is a part of its overall global plan to sell or shut businesses in two-thirds of the countries it operates in. Its chief executive Ross McEwan's strategy announced last year was to bring down operations to 13 countries from 38.
The news agency added that earlier this year, a South African banking group FirstRand too was in the race with DBS to buy RBS' India assets.
However, RBS said in a statement to Reuters that after scrutinising many potential bids it had concluded its India business was not feasible to be sold in its entirety. "We will now look at other options which may include a wind down or sale of individual parts," the statement said.
FT's sources however blamed RBS' inability to sell assets on a series of India's regulatory hitches. It noted that the bank, immediately after the financial crisis, had wanted to sell all its six Asian banking operations to Australia's ANZ in 2009, to focus on its core business of institutional and corporate banking. The only operations excluded from the sale deal then was India's because of its regulatory issues, it added.
RBS India provides financial services to institutional and corporate clients in the country. It also offers retail banking services to limited customers through its 10 branches.
RBS to close retail banking operations in India