Mumbai, May 4 : Anil Ambani-led Reliance Power has bagged a 750 MW natural gas-based project in Bangladesh, with a potential investment of around USD 1.3 billion, touted as the largest for the South Asian country.
"Under the approval, the first phase of 750 MW plant will be set up at Meghnaghat in Narayanganj district, some 40 km south-east of Dhaka, with a floating storage and regasification terminal at Maheshkhali Island in the Cox's Bazar district of Bangladesh," a Reliance Power statement said.
"The first phase will be commissioned in 24 months from the zero date, in 2018-19, and can power the country's rising demand for electricity and will provide clean and green power contributing to the Bangladesh's goal of energy security," the companmy added.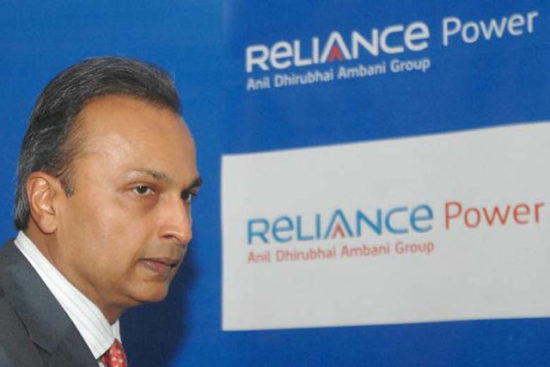 "This will be the largest FDI in Bangladesh with a potential investment of over $1.3 billion."
According to company officials, Reliance Power proposes to install the same equipment that was procured globally for the combined cycle power project at Samalkot in Andhra Pradesh, including those supplied by General Electric.
"This will help set up the project on a fast-track basis."
During a visit to Dhaka in June last year, Prime Minister Narendra Modi had assured India's help to Bangladesh in achieving 21,000 MW of power generation capacity by 2021 and asked the Sheikh Hasina government to facilitate the entry of Indian companies in the sector.
Reliance Power had signed an memorandum of understanding with the Bangladesh government then, for developing 3,000 MW of capacity in phases with a potential investment of $3 billion.
The company has one of the largest portfolios of power projects in the private sector in India based on coal, gas, hydro and renewable energy, with an operating portfolio of 5,945 megawatts.
Reliance Power bags USD 1.3 bn project in Bangladesh