The new Renault Duster App brings in a lot of features to help connect the customers with their Renault Duster.
Renault India recently launched its best-selling compact SUV, the Renault Duster in the Indian market, priced at INR 8.46 lakh (ex-showroom Delhi). The new car features 32 new design & mechanical upgrades as compared to the previous generation model. Apart from this, Renault also launched the "Renault Duster App" on the Google play store. The app helps the customers to connect with their car for various adventure trails, while one can also book the Renault Duster through the app. Here, we list out a few features on offer in the app.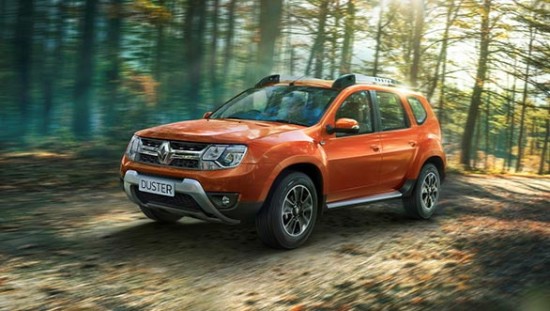 Know the Car
This section provides specific information about the car. One can get detailed information by navigating through the various features available on the new Renault Duster. Prospective customers can check out the complete specifications of the car across variants while one can choose the different color shades of the car and also select kind of terrain which helps in giving a proper perspective of the car. You can also check out the city wise prices of the car as well as download wallpapers & videos of the Duster.
Dare to Travel
The Dare to Travel section is divided into two parts; Adventure Guide & Leave the City behind. The Adventure Guide consists of different adventure trails like, River Crossing, Dirt Hill Racing, Mountain Terrain Traversing, Sand Dunes Bashing, Muddy Track Trails and Snow Drifting. The Leave the City behind section lets you select your city and choose the various destinations available. This is in accordance with Renault's "Leave the mundane city life behind" philosophy and goes on an adventure ride.
Gang of Dusters
Gang of Dusters is a customer centric programme to go on long drives with fellow Duster owners. You need to register and take your Duster on long drives on pre-defined routes. The first drive took place in August last year and was called the West Coast Expedition. Since then various adventure rides have been planned and executed. Other activities include off road rallies, rock climbing, wildlife safaris etc. One can also avail various privileges and offers on accessories, labour as well as insurance.
Book Now
Prospective customers can directly book a new Renault Duster through the app by filling in personal details. Customers also get to select the variant, color, city as well as different dealerships to book their cars from.
Renault launches new Renault Duster App