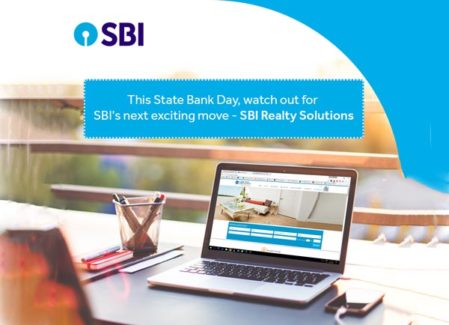 New Delhi: State Bank of India, country's largest commercial bank has taken another step towards customers' convenience by launching 'SBI Realty', a one stop integrated website for Home buyers.
According to an official statement, SBI Realty will help customers to choose their dream home from 3000 SBI approved projects across the country. These projects are spread across 13 states and Union Territories covering 30 cities, including metros, semi metro and towns.
Currently there are 9.5 lakhs home units available on the website. Customers can compare current and past trends of prices for the properties in various localities in the city. It will assist customers in calculating appropriate loan amount a customer should borrow based in its income and credit profile.
SBI Realty comes with the trust and transparency with a belief in ensuing a holistic approach by following the philosophies, ethics and customer-focus. The bank also takes in to consideration the designing and aesthetics of residential spaces to enhance the evolving needs and lifestyles of our customers.
The website highlights Projects which focuses on thorough market research with a notable and consistent track record of growth, credibility, customer satisfaction and innovation.
The SBI Realty website showcases all projects approved by SBI. The site is developed by SBICAP Securities in association with PropEquity in terms of data support, project information, etc.
SBI launches 'SBI Realty' to assist home buyers