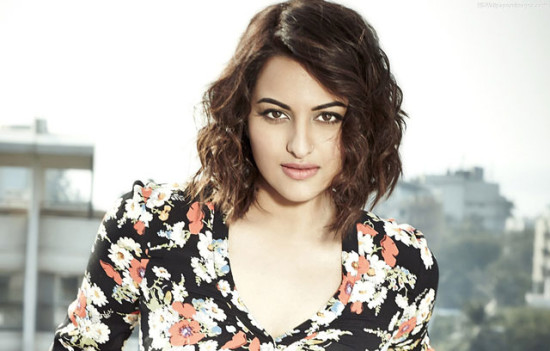 Before breaking into Bollywood and becoming a showstopper on runways, Sonakshi Sinha was happy designing for others, and the actress says she now wishes to return to her roots and launch her own clothing line someday.
The 28-year-old actress, who walked the ramp for designer Anita Dongre at the ongoing Lakme Fashion Week Spring/Summer 2016, said destiny brought her to acting but she has always had designing on her mind.
"Destiny had different plans for me and acting happened. But, definitely I have designing in back of my head. Acting is a profession which is co-related to fashion, it is a part of my every day job. I may get back to designing some time in future," Sonakshi told reporters here.
Asked what will she name her clothing line, the actress promptly said, "Asli Sona," which is also the name of her Instagram account.
Sonakshi started her career as a designer and now when she walked the ramp as a celebrity, the "Tevar" actress said life came a full circle for her.
"I go so back with Lakme Fashion Week. When I was a student I was a volunteer here, I used to check passes and make people sit. And now I am walking on the ramp here. My life has definitely come to full circle," she said.
Sonakshi Sinha on launching her own fashion line