MUMBAI: Anil Ambani-promoted Reliance Entertainment has sold a majority stake in foreign sales, financing and production company IM Global to Tang Media Partners.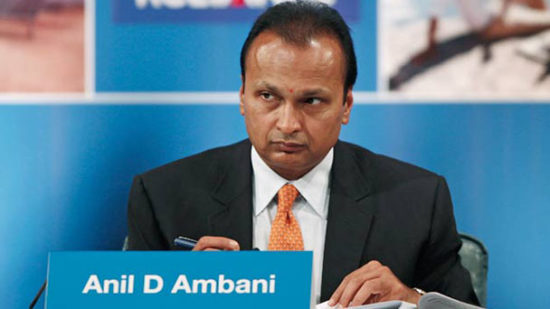 In a separate transaction, IM Global and TMP have partnered with China's Tencent on a new television production joint venture. As per the deal, the JV will operate under the IM Global television banner and include a dedicated TV production investment fund.
IM Global will be the majority owner in the new TV venture, which is being capitalised at $100 million.
Reliance Entertainment and Stuart Ford, who set up IM Global in 2007, will have a minority stake in the two entities.
Reports indicate that IM Global was valued at around $200 million. Reliance Entertainment, which invested in IM Global in 2010, had around 70% stake in the company.
"These are landmark deals for our company. In addition to injecting significant growth capital into our fast-growing film and television operations, this puts us in business with one of the most seasoned and respected entrepreneurs on the Hollywood-China axis in Donald Tang. We couldn't be more excited at the prospect of working in both the US and in China with TMP, Tencent and Reliance. I'm delighted that [Reliance] has decided to invest further in the growth of IM Global," said Ford, who will continue as CEO of IM Global and the new television venture.
Following the deal, TMP's founding partner Donald Tang has become executive chairman of the IM Global board. Reliance Entertainment and Ford will continue to be part of the parent company's board and on the IM Global Television board. TMP and Tencent will be board members on the IM Global TV venture.
"We plan to integrate our operating teams and partners globally to help drive IM Global's success in film, TV and beyond. I am grateful for the ongoing partnership with Reliance and their support is a valuable additional element for all parties," said Tang.
Tencent, which has partnered with global media groups including ESPN and National Geographic in China, will now have a presence in the US television production business through this deal.
Based in Los Angeles and Shanghai, TMP is into the development, financing, production and distribution of film, TV, music, games, sports, education and fashion content. It is supported by CMC, Tencent, Huayi Brothers and Sequoia Capital.
The deal will enable IM Global to scale up and have ambitions of gathering the size of other bigger entities like Lionsgate and Studiocanal. Backed by a clutch of big investors, it will have the advantage of operating on the Hollywood-China axis.
Tang Media buys stake in Reliance Entertainment