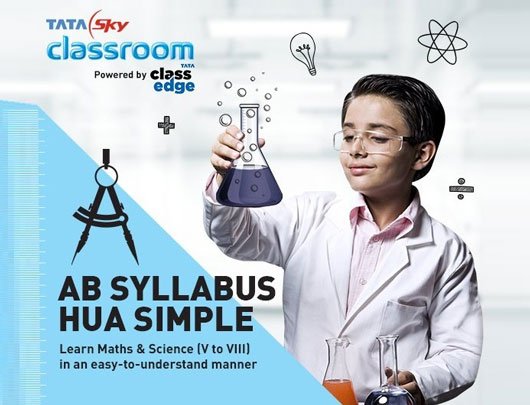 DTH player Tata Sky is looking to increase its user base by providing value added services (VAS) on its platform.
Mostly branded as 'Active', the company has also added an educational service, Tata Sky Classroom, to its network. Tata Sky has tied up with group company Tata Classedge to provide educational content on television from standards 5 to 8 in mathematics and science streams.
According to Malay Dikshit, Chief Communications Officer, Tata Sky, 25-27 per cent of the company's 17 million-odd connections use such VAS services (under Active).
Edutainment services account for 15 per cent of VAS service revenues; 40 per cent is from entertainment and another 35 per cent from lifestyle offerings, sources said. "The share of edutainment revenue to the total VAS revenue has the probability of going up phenomenally as we are getting serious in the field of education as a service on our network," Dikshit said on the sidelines of the launch of Tata Sky Classroom.
He, however, declined to share the VAS revenues of Tata Sky in the total; but added that the focus on education content will help the company expand further into households.
Tata Sky launches education service for school children