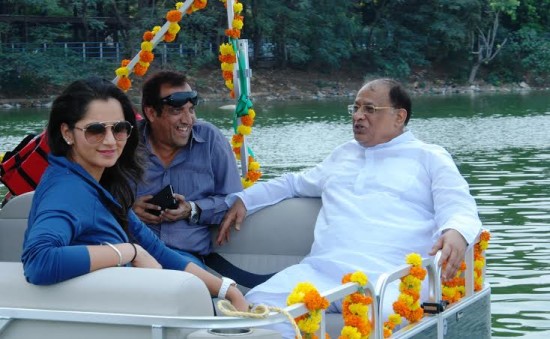 Telangana State Tourism Development Corporation has launched two new catamaran yachts for the Hussain Sagar Lake in Hyderabad in the presence of tennis star and brand ambassador for Telangana Sania Mirza.
The new catamaran boats have been procured from the US and will be available to ferry the public from today at the picturesque Hussain Sagar lake. The boats can accommodate 12-15 members per trip with a charge of Rs. 100 per person.
TSTDC has also launched party packages priced at Rs. 2,000 per hour at these luxury boats. The party packages will begin post 8:30 pm and can be availed up to 12:00 am. The boats will not only provide a luxurious ambience to tourists but also have a lower seating which is closer to the water during the ride.
The tourism arm of the State owns a water fleet of about 95, including small and big boats.
The corporation operates leisure based cruises and water sports at different lakes and rivers of the State, parasailing activity at Hussain Sagar.
Sania Mirza said, "I had a wonderful experience through the ride which brought back the memories of my childhood. The Telangana Tourism Corporation is very proactive in not only assessing the needs of the tourists but also introducing exciting opportunities for the local crowd."
Telangana tourism launches luxury yachts at Hussainsagar