Tourism app launched for char dham yatra pilgrims, other tourists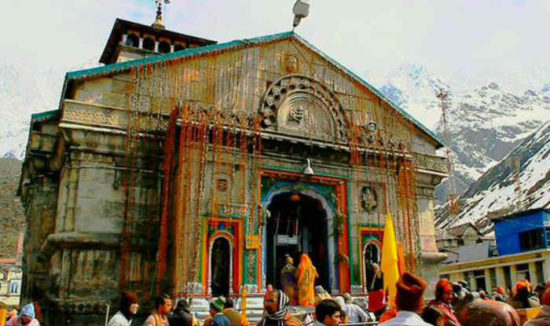 Dehradun: The state tourism department on Wednesday launched a mobile app named, Explore Outing, with catch line- safety, security and promotion of tourism. The app has been launched in view of the forthcoming Char Dham yatra season.
Shailash Bagauli, the tourism secretary who launched it said, "This app would be immensely helpful in providing the much -required information about tourism destinations in the state, their distances and also the places such as ATM, toilets, petrol pump, food outlets around each one of them. Before heading to any destination, they can get to know about weather details and other related facilities about any destination. In case of any accident or difficulty, they can seek immediate help of local police and people in the vicinity through this app only. We are hoping that this would prove to be immensely useful for our Char Dham pilgrim as the portals open next month. We are hoping maximum footfall of tourists this year."
According to Amit Mittal, the company operation officer who devised the app, there are six icons in this app, which can easily be downloaded on all the android smart phones and, soon would be available on apple phones as well. These icons are Hotel and Resorts (detail about government and private rest houses and hotels), Emergency Services (connected with police app for help in emergency), Travel Connect ( seek help of this app users in surrounding area of 25 km of any incident or to share information), Live Update ( official information about weather, landslide, heavy rainfall etc of any selected location) and, culture and heritage (here the tourists can share information about any tourist spot of the state with pics along with their experiences)
He said, the app is of 4.8 MB and will not much consume space in the mobile set.
Tourism app launched for char dham yatra pilgrims