TTK Prestige Forays Into Rs 2500 Crore Home Cleaning Market
Bangaluru: Homegrown kitchen appliances giant TTK Prestige announced its foray into the Indian home cleaning market, launching its products under the banner 'Prestige Clean Home'.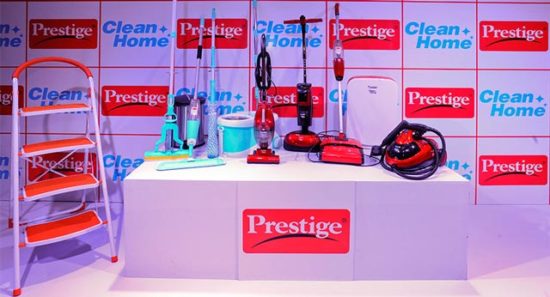 Prestige Clean Home will feature a slew of products under the electric and non-electric categories. While the electric range includes electric mop, vacuum cleaner with floor polisher, steam cleaner and air purifiers, the non-electric portfolio consists of stick mops, twister mop, squeeze mop, magic mops, spray mops, ladders and flip bins.
Addressing reporters, TTK Group Chairman T T Jagannathan said, "This is an opportune moment for us to accelerate the company footprint by entering the home cleaning segment. We will target significant value addition to home makers, with our best-in-class range of home cleaning products and expect to emerge as the market leader in the space as well."
"The home cleaning segment is pegged at a market opportunity of Rs 2,500 crore and is growing at over 15-20% year-on-year. We are hoping that this new business we have ventured into  would constitute 5% of the company's revenues for the ongoing financial year," Jagannathan added.
This will be the first time that the company is venturing beyond kitchen appliances, a category that is almost synonymous with the company for over 60 years, dominated by its legendary pressure cooker range.
TTK Prestige ventures home cleaning biz