Mumbai:  Mukesh Ambani-controlled TV18 has expanded its regional channel bouquet with the soft launch of News18 Assam/North East, News18 Tamil Nadu and News18 Kerala.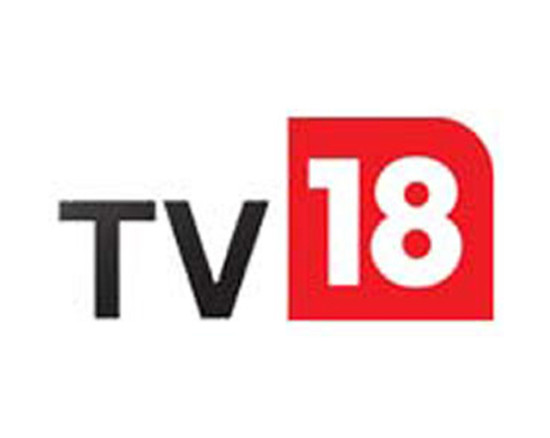 The channels will be formally launched one after the other in June. News18 Assam/North East is the first to launch on 5 June. It will be followed by News18 Kerala on 10 June. Finally, News18 Tamil Nadu will launch on 21 June.
The three channels will be transmitted initially from Hyderabad studios. They will be shifted to respective state capitals after the formal launch in June. The channels will be inaugurated by the chief ministers of the respective states.
ETV News Network CEO Jagdish Chandra said, "ETV is known as the voice of the people in all the states where we operate our channels. Now we are expanding our base in the South and North East under News18 brand and hope that we would emerge as the most credible player in these regions also."
As TelevisionPost.com reported earlier, the channels will be launched by TV18 subsidiary ETV News Network. This is the first time the regional news network will launch channels under the News18 brand name. Currently, all the 10 existing news channels are operating under the ETV brand. Eventually, these channels will also don the News18 brand.
The network has roped in Gunasekaran M as editor of News18 Tamil Nadu. Pramod Raghavan will be heading News18 Kerala as associate editor. Mriganka Saikia is the news editor of News18 Assam/North East. TV18 will also extend News18 brand to its English news channel CNN-IBN. The company will unveil the new look on 18 April. The rebranding will also include revamping of the content on the channel.
TV18 soft-launches three regional news channels