New Delhi: Vistra Group today announced the acquisition of IL&FS Trust Company Limited ("ITCL"), the largest independent Corporate Trust Services provider in India, with head office in Mumbai. ITCL was formerly a subsidiary of IL&FS Group, one of India's leading infrastructure development & financial services groups.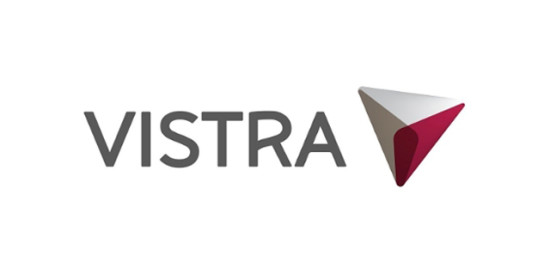 ITCL was founded in 1995 and has since then grown to become the most important brand name in the Trust & Fiduciary services space in India. Laws in India mandate all Issuers of listed bonds and debentures to appoint an independent trustee to safeguard the interests of investors. ITCL, registered by the Securities Exchange Board ofIndia (SEBI) as a licenced trustee, has significant market share in the area of Debenture Trusteeship and Alternative Investment Funds. ITCL caters to full range of debt market issuances including Debentures, Bonds as well as Deposits, Term Loans, External Commercial Borrowings and Private equity / Alternative Investment Funds. ITCL has been an innovator in extending Fiduciary services to Business Trusts, Structured Finance transactions and Alternative Investment Funds in India.
ITCL has made significant contribution to the development of new investment vehicles for Indian Capital Markets and works extensively with Government and Regulatory Authorities in India. ITCL has an extensive business network with corporates and intermediaries across all major business centres/cities in India, serviced by their offices in Mumbai, New Delhi, Kolkata, Chennai and Bangalore.
IL&FS Trust Company Limited CEO, Ms Navita Yadav, will stay on as Managing Director of ITCL and comments on the acquisition:
"Vistra shares the same values we do and exceeded our hopes for a firm we can combine with and continue our tradition of focused client service, innovative solutions and an environment our employees, clients and associates want to be a part of.  Joining the Vistra Group is the perfect next step in the further development of our services and expertise for the benefit of our clients. Becoming the most preferred international service provider has always been ITCL's goal, and Vistra offers us the opportunity to keep growing with a wealth of global locations and resources to back us up. Our modus operandi and people remain the same and it will be business as usual for all our employees, clients and ITCL management team. We look forward to our collaboration."
Mr Martin Crawford, CEO of Vistra Group, added:
"We are very pleased to welcome ITCL to our organisation. Vistra has been looking for some time to enter the Indian market, which we see as a key emerging market for our range of services, and ITCL provides the perfect fit. They are a quality organization with large market share and a total focus on client service. Their qualified and professional management team have extensive experience in the sector. We look forward to start to combine our strengths now they are part of the Vistra family."
Mr Vibhav Kapoor, Chief Investment Officer, IL&FS Ltd., said, "We are happy to have brought into India, Vistra Group, which is among the top four global trust business players. The divestment of IL&FS Trust Company Ltd. (ITCL) is in line with the overall IL&FS Group Strategy of recycling of capital and deployment into core Infrastructure Businesses"
The acquisition has the approval of all Regulatory Authorities in India. With this acquisition Vistra Group gains a solid foothold in the Indian corporate services market and can in time expand the platform to provide a broader suite of corporate and fiduciary services.
Vistra Group acquires IL&FS Trust Company