Pune:
– Pune hosts its first Vodafone Tee Walk Golf Tournament
– Around 56 corporate leaders from Pune showcase their golfing skills
Vodafone Business Services, the enterprise arm of Vodafone India, one of India's leading telecom service providers held theseventh edition of Vodafone Tee Walk  at the Oxford Golf & Country Club. The city of Pune played host to its first ever Vodafone Tee Walk golfing tournament, which caters mainly to corporate and is a multi-city event.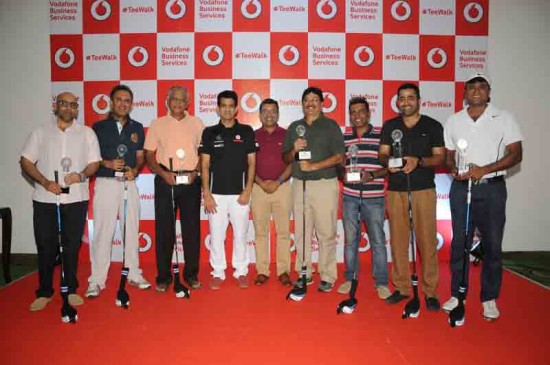 The tournament which is one of India's most prestigious corporate golf series saw participation from around 56 corporate leaders from some of the leading business enterprises in Pune.
Vodafone Tee Walk tournament was played in Texas Scramble format with each team consisting of four players. Team comprising of Achyut Gokhale, Ikram Khan, Nitesh Shinde and Pankaj​ Srivastava bagged the first position with 48 points. Team of Bhavin Modi, Anil Seth and Sunil Badami shared the runners up spot with the team of Abhijit Ganguli, Arvind Sethi and Gaurav Sehgal with 51 points each.
Ashish Chandra, Business Head- Maharashtra & Goa, Vodafone India, felicitated all the winners with Vodafone Tee Walk trophies and exclusive golf kits.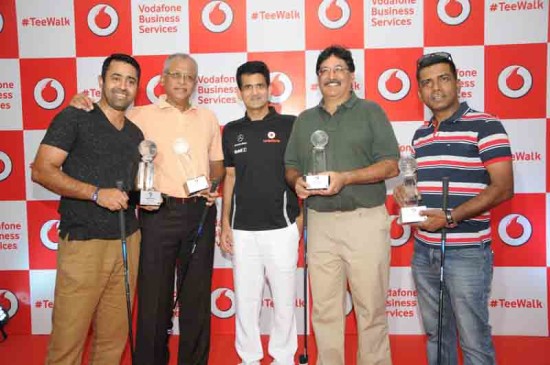 Speaking about the initiative, Ashish Chandra, Business Head – Maharashtra & Goa, Vodafone India said, "We at Vodafone have always believed in promoting the spirit of sportsmanship and have been supporting various sporting events across the country. Given that Vodafone Business Services caters to Enterprise customers, it was only fitting to present a game that CXOs relate best with.Vodafone Tee Walk is a premier property for us. It is a wonderful platform for us to connect and engage with our corporate customers and strengthen our relationship with them. The event also provides them an opportunity to network and compete in a team spirit."
Corporate golf tournaments are used both as a customer relationship and prospective client entertainment tool. Products that cater to high net worth individuals or corporate accounts have found this a highly effective tool to connect and entertain customers. The benefits of Golf as a networking and deal striking platform have been long established. With more people taking up the game, the scale of the platform is only getting larger and something that cannot be ignored at all by senior management in enterprises.
Vodafone Business Services Organizes Vodafone Tee Walk in Pune