Volvo's new 40-series to play key role in India's premium small car market
Swedish carmaker Volvo recently introduced two 40-series concept cars, dubbed 40.1 and 40.2, previewing its new C-segment models and outlined plans to expand into the high-volume premium small car market. According to the carmaker, India is poised to play an important role in Volvo's global small car strategy, as it sees a potential for growth within the country's entry-level luxury car market.
"The 40-series cars will be extremely significant for India. While the premium vehicle market in India is still relatively small, there is a huge growth potential, especially in the smaller SUV segment," Peter Mertens, senior vice president, Research & Development, Volvo Car Group, told Autocar India on the sidelines of the unveil at Volvo's headquarters in Gothenburg, Sweden.
First of the new 40-series cars will be the XC40 small SUV based on the 40.1 concept and it is expected to go into production in 2017. "A smaller premium SUV was on the top of our wish list and also what our customers wanted," company president and chief executive, Håkan Samuelsson said.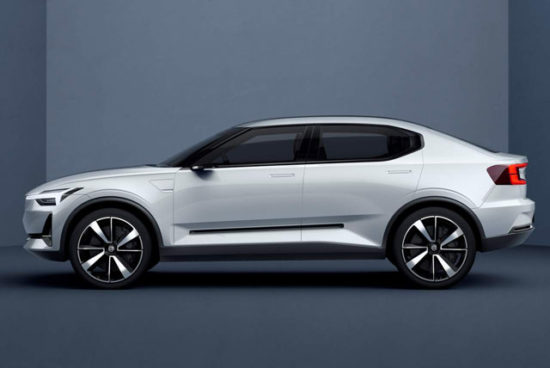 Interestingly, Mertens suggested that the production XC40 is likely to remain true to concept. "The 40.1 concept is very close to what the car will look like in reality. We're going to launch it next year so we do not have much time to reinvent the wheel," he said. When it comes to India, the XC40 will rival Mercedes' GLA, BMW's X1 and Audi's Q2.
The 40.2 concept on the other hand features a coupé-like styling, raised ride height and a sloping roofline. Both the models will be underpinned by the company's new Compact Modular Architecture (CMA) platform, which has been designed for not just regular fuel types but also plug-in hybrids as well as fully electric vehicles. "The C-segment is a fast growing important segment for Volvo and one of the key elements in our future growth plan," Samuelsson said.
The electric vehicle will boast of a range of 350km, according to the carmaker, and will be introduced following the launch of Volvo's first electric vehicle based on the Scalable Product Architecture (SPA) platform in 2019.  Electrification as part of the CMA will lend a fillip to the carmaker's plan of selling up to 1 million electrified vehicles (including hybrids) by 2025.
The company is aiming the 40-series cars at young urban buyers or "urban millennials" as it calls them, which was clearly evident when it used social media platform Snapchat, to tease the concepts prior to its unveiling.
Volvo 40 series compact cars to enter India in 2018