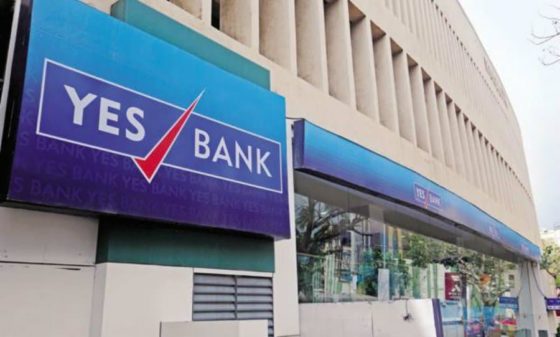 Issue of 5.35 Crore shares at Rs. 550.00 per share (at a premium over yesterday – May 29'14 closing price of NSE – INR 548.15) aggregating to USD 500 million, resulting in a dilution of 12.9% on the expanded capital base.
Increases Total Capital Adequacy to over 18% & Tier I Capital of over 13%, ensuring that the Bank is well positioned for growth.
YES BANK, India's 4th largest private sector Bank, today announced that it has successfully closed a Qualified Institutions Placement to raise USD 500 million (Rs. 2942 Crores).
The Bank will issue 5.35 crores shares at Rs. 550.00 per share, a premium to the previous day's Closing Price (NSE – INR 548.15). The placement increases the overall capital adequacy to over 18% and Tier I Capital of around 13%. The additional capital now brings the Total Shareholders' funds to Rs. 10,033 crores, and the Total Capital funds to Rs. 15,154 Crores pursuant to the QIP.
The issue opened w ith share sale of USD 500 million and was oversubscribed over 5 times generating an aggregate worldwide demand of USD 2.5 billion. The overall allocation to foreign institutional investors is approximately 40% from USA/ Europe, 30% from Asia, and domestic insurance companies and mutual funds accounting for the balance approximate 30% ensuring a w ell diversified representation and demand from all significant global investors across the w orld. The capital raising comes on the back of record profits of Rs. 1,617.78 Crores delivered by the Bank in FY 2013-14.
On the successful completion of the equity issuance, Mr. Rana Kapoor, Managing Director & CEO said, "YES Bank has once again demonstrated its ability to augment capital backed by its robust financial performance across economic cycles. This reinforces the strong faith of high quality international and domestic institutional investors in the business and financial model of YES Bank. This capital raising has been consummated to further augment our core Tier I capital base/capital adequacy, and enhance the long-term resources of YES BANK ensuring that the Bank is extremely w ell positioned to benefit from significant grow th opportunities that w ill accelerate w ith the improving political and economic environment in India."
Mr. Rana Kapoor added "the capital Book Running Lead Managers (BRLM) – GS, Deutsche, HSBC, UBS, JM and Motilal Osw al did an exemplary and w ell timed global transaction of significant magnitude for YES Bank, and potentially, a catalyst for future global capital raisings from our country – India. GS w as instrumental in bringing the largest anchor investor to this global capital raising transaction".
Goldman Sachs (India) Securities Private Limited, Deutsche Equities India Private Limited, HSBC Securities & Capital Markets (India) Private Limited, JM Financial Institutional Securities Limited, Motilal Osw al Investment Advisors Private Limited, and UBS Securities India Private Limited w ere the Book Running Lead Managers to the QIP issue. The Legal Advisors to the transaction were Linklaters, Allen & Overy, Amarchand Mangaldas & Suresh A. Shroff & Co., and Luthra & Luthra Law Offices. The Statutory Auditors w ere S. R. Batliboi & Co. Chartered Accountants.
Legal Disclaimer: Please note that the above press release is for information only and does not constitute an offer of sale of shares.
YES BANK Raises USD 500 Million Through a QIP