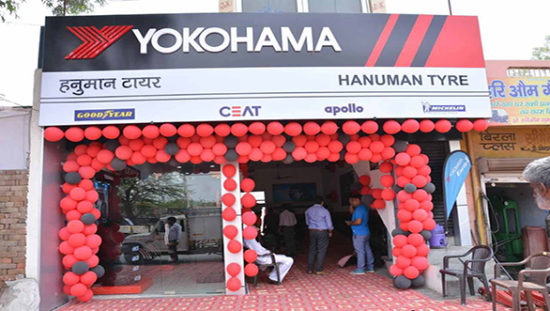 Yokohama India has opened its first outlet in Haryana. Located near the Radhaswami Ashram in Bhiwani, this Yokohama Club Network (YCN) outlet is the company's 45th specialised centre in the country. Apart from selling tyres, the new outlet will offer wheel alignment and balancing and nitrogen filling facilities along with selling alloy wheels.
"The YCN is a specialised network based on the company's global philosophy to create point of sales which will deliver a world-class tyre buying experience," the company said in a release. According to Yokohama India, currently it has over 825 point of sales, including 44 YCNs across the country.
"Haryana has always been a high-demand state, and the presence of YCNs in its cities will help us augment our growth in India," Ken Matsukawa, director, Yokohama India, said at the launch. "YCNs have been a main reason that we grew 48.1 per cent in India in 2015, and Yokohama India's future strategy also lies here. This launch will also help bring more options for people driving into Bhiwani,"
Apart from catering to the demands of the replacement tyre market, Yokohama is also an OEM supplier to leading automobile manufacturers like Audi, Honda, Mercedes-Benz, Porsche, Toyota, and others.
Source : BS Motoring
Yokohama India sets up its first outlet in Haryana