Software major Adobe on Thursday unveiled its new Document Cloud in India to transform tedious paper-based processes to digital workflows, thereby improving efficiency and productivity for users, a senior Adobe executive said.
"Businesses in India are looking at minimising or eliminating the use of paper by streamlining frustrating paper-based processes to more agile digital workflows," Umang Bedi, Adobe's managing director for South Asia, told agency.
"Powered by new integrations with Box, Microsoft OneDrive and the Adobe Marketing Cloud and innovations like Adobe Sign, Document Cloud holds significant potential for India in the years to come," he added.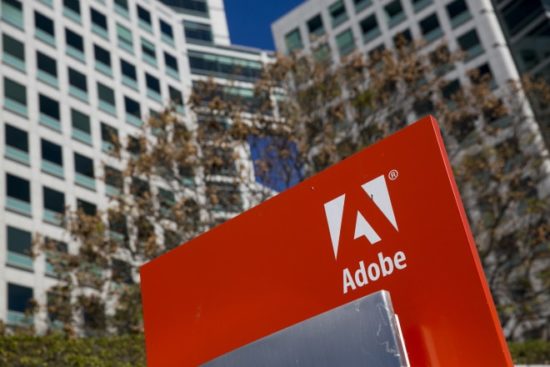 Document Cloud is Adobe's first integration between Adobe Sign and Adobe Marketing Cloud that eliminates the cost and frustration of manual, paper-based process for enrollment, onboarding and servicing.
Adobe Sign (formerly Document Cloud eSign services) features an upgraded and modernised mobile app experience and works seamlessly with Adobe Experience Manager (AEM) Forms.
Together these platforms help organisations to go completely digital with anything from credit card applications to government benefit forms or medical forms.
"With digitalisation of workflows a key focus area and the fast emergence of smart cities, the Government of India has accelerated its digital transformation agenda and is looking at driving nation-wide impact through use of technology," Bedi pointed out.
"Adobe Document Cloud offers a robust and compelling proposition for government organisations looking to transform their end-user experience through digitisation," Bedi noted.
Adobe has introduced Document Cloud integrations with Box, Microsoft OneDrive, Apttus, Dropbox, Salesforce and Workday among others.
Adobe Sign is a leading e-signature solution that allows anyone to electronically sign and send documents from any device.
It enables a customer to fill a form, electronically sign it and gets status updates once it is submitted — successfully on any device like smartphones or tablet and computers.
More than six billion digital and electronic signature transactions are processed through Document Cloud each year, including businesses like Mindtree in India and The Royal Bank of Scotland, the company said.
Adobe said it is rolling out new data centres in the EU, Asia Pacific and Japan in 2016.
Adobe unveils Document Cloud in India