New Delhi: US-based smartwatch maker Pebble Technology Corporation on Thursday launched four smartwatches — starting from Rs.5,999 — for technology lovers in India.
The company's Pebble Classic (Rs.5,999), Pebble Time (Rs.9,999), Pebble Time Steel (Rs.13,599) and Pebble Time Round (Rs.15,999) variants are available on Amazon.in.
"We see a promising future for Pebble in India. Our unique products offer amazing experience at an affordable price point to the users. We are also looking at establishing a connected community of users and developers in India," Pebble founder and CEO Eric Migicovsky said in a statement.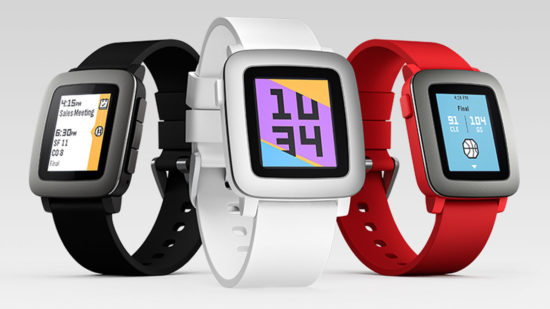 Pebble Classic comes with a 1.26-inch ePaper display — an ultra-low-powered Sharp LCD with a 144×168-pixel resolution. Once fully charged, Pebble Classic can run for seven days.
The waterproof smartwatch is available in cherry red, jet black, arctic white and limited version in pink colours.
Pebble Time offers daylight readability, up to seven-day battery life, water resistance, voice dictation for message replies and Pebble Health feature. It is available in red, white and black colours.
The 10.5 mm thin Pebble Time Steel offers up to 10 days of battery life and stainless steel band. The smartwatch enables a user to manage everything from notifications, calendar events, incoming calls, fitness, music playback and more.
Available in black, gold and silver colours, Pebble Time Steel is water resistant up to 30 metres, has a built-in microphone for voice notes and Pebble Health feature.
Weighing 28 grams, the 7.5mm Pebble Time Round is the world's thinnest and lightest smartwatch.
Available in black, silver and rose gold colours, Pebble Time Round features a quick-charging battery that lasts up to two days on a single charge.
The smartwatches are compatible with Apple and Android devices.
Pebble launches smartwatches in India starting at Rs.5,999