Air India plans to lease seven more new A320 neos for up to 12 years as the national carrier seeks to augment its fleet to meet growing air traffic demand.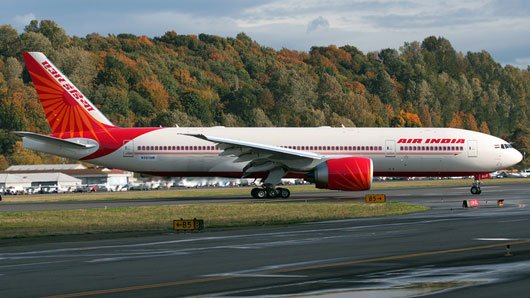 This is the second time that the airline, which is working on its turnaround plans, is looking to ramp up its fleet with the more fuel-efficient A320 neos (new engine option).
In March, Air India inked a pact with a Kuwait-based firm to lease 14 A320 neos, whose delivery would start from early next year.
Now, the national airline has sought bids for dry leasing seven new A320 neos for a period of up to 12 years.
These aircraft should be delivered before June 30, 2018, according to a tender document issued by Air India.
Last year, the airline inducted five new A320 aircraft on dry lease and has firmed up the leasing of 22 A320 neo planes fitted with CFM engines. These are expected to be delivered between January 2017 and March 2019.
Currently, IndiGo and GoAir operates A320 neo aircraft in the domestic routes.
At present, Air India has 68 aircraft of A320 family while the total fleet size is 108. It also has Boeing 747s, 777s and Dreamliners.
"The A320 neo aircraft should be powered by CFM Leap -1A26 engines," the tender document said.
In March, the airline had inked a pact with Kuwait-based ALAFCO for leasing 14 A320 neo planes.
Recently, Air India Chairman and Managing Director Ashwani Lohani had said that the group — which also runs Air India Express (the international budget arm of Air India) and Alliance Air (regional arm) –would add 100 more aircraft in the fleet over the next four-and-a-half years.
Air India group has a combined fleet of 132 aircraft at present.
However, the Government-run airline also plans to phase out its aged A320 fleet around the same time.
As many as four classic A320s of the total 15 aged planes are expected to go out of the fleet during this fiscal while the rest will be phased out in a time-bound manner over the next 2-3 years.
"We are going to take these planes out of the service from this (fiscal) year, in a gradual manner. We are looking at retiring four such A320s by March next year," an Air India official had said in April this year.