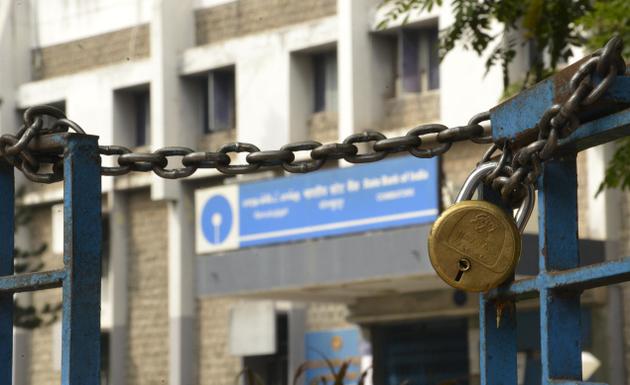 Opposing the central government's decision to merge State Bank of India's (SBI) five associate banks with the former, around 45,000 employees of the associate banks will strike on July 12, said a top official.
The All India Bank Employees'Association (AIBEA) official said that on July 13, there will be a nationwide strike in all banks by AIBEA and All India Bank Officers' Confederation (AIBOC).
"Consolidation in the banking industry is not a priority now. On the other hand, recovery of the bad loans should be the priority. Prior to the July 12 strike we will hold series of demonstrations opposing the merger," C.H.Venkatachalam, general secretary, AIBEA told IANS.
He said SBI should focus on recovering its bad loans of around Rs 100,000 crore.
SBI has five associate banks – State Bank of Bikaner and Jaipur (SBJJ), State Bank of Hyderabad (SBH), State Bank of Mysore (SBM), State Bank of Patiala (SBP) and State Bank of Travancore (SBT). Of them, SBM, SBJJ and SBT are listed on the bourses.
On Wednesday the Union Cabinet gave its in-principle clearane for the merger of six banks-the five SBI associate banks and the Bharatiya Mahila Bank Limited.
All India bank strike on July 12