The first ASUS ZenWatch received a good response when it was launched some time back and was touted as one of the favourite Android-based Smart Watches. Packed with improved functionalities and features, the ASUS ZenWatch 2 will not disappoint either.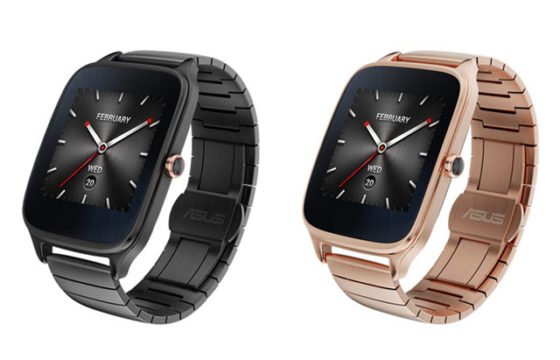 The Rs 11,999 ZenWatch 2 doubles up as your health companion by tracking fitness activities and includes both Google Fit and Asus' own Wellness app to keep you updated on the number of steps taken, calories burnt and distance covered.
Here's what works for the device.
A rounded-square design and made from hand-polished stainless-steel casing with curved-watch crystal, ZenWatch 2 carries a crown button and features Corning Gorilla Glass 3 for durability.
The design closely resembles traditional, elegant-looking luxury watch while maintaining a subtle look — a well-thought idea as the Indian consumers are slowly adjusting to the world of wearable devices.
The 1.63-inch, two-finger touch AMOLED display with a pixel density of 278ppi produces sharp text with vibrant colours. The biggest advantage of AMOLED display is less battery consumption.
It also has an IP67 rating for dust and water resistance, is completely dust-proof and can handle light splashes of water.
At mere 60 grams, ZenWatch 2 is comfortable even if you have small wrist. The rubbery band has a slight texture to it, giving you a feeling as if you are wearing an actual watch.
The start push button is capable of doing things like when pushed, the display will light up and turn dim if it's already on and holding it will get you into menu, apps, contacts and Google Now features.
Another way to turn off the screen is by tapping the screen with the palm of your hand and it works perfectly. You will feel a slight vibration on your wrist and display will turn dim.
The Android Wear operating system running ZenWatch 2 is powered by 1.2GHz Qualcomm Snapdragon 400 processor coupled with 512MB of RAM for a smooth navigation.
When synced with your Android phone or even an iPhone via Android Wear app with ASUS ZenWatch 2 over Bluetooth, you will start receiving notifications that you can browse to by swiping up and down.
We paired the ZenWatch 2 with iPhone 5s over Bluetooth and it maintained a healthy connection without any failure.
If you want to interact with a notification, you can swipe to the left to get more options or if you want to get rid of a notification, you can simply swipe it to the right to dismiss it.
Voice recognition is reliable and you can initiate voice commands by saying "OK Google" while the screen is on to send text, check weather, etc.
The Smart Watch offers a number of watch faces that you can change by just holding down the watch face on your ZenWatch 2. You can also do it on your phone in Android Wear app.
You can also customise some of the watch faces in the ZenWatch Manager app with a maximum of three items that can display information such as step count, weather, battery life, unread Gmail, etc.
With the ZenWatch Manager app, you can trigger "find my watch" app, send emergency messages to close contacts and even fire up a flashlight.
For me, the 400mAh battery easily lasted for two days before requiring a charge. There is no dock for charging. Instead, it houses a magnetic pogo-clip connector at the back of Smart Watch that makes charging very easy.
What does not work.
Although ZenWatch 2 runs smoothly, at times, we did notice a small delay while opening some of the apps.
Being a fitness activity tracking device, there's no heart rate monitor. There is limited compatibility on iPhones and to get full usage of Android Wear app, it's better to use an Android phone which includes all of the ZenWatch apps.
Conclusion: Feature-laden ASUS ZenWatch 2 at this price is a good buy. Even for the first-time users who are just entering the Smart Watch world, this device is more than just perfect.
Source: IANS