Hyderabad, May 12 :Bank employees across the country will go on one-day Nationwide Strike on 29th July 2016 opposing the privatization moves of Public Sector Banks by Government of India in the name of Banking sector Reforms.
United Forum of Bank Unions, the Coordinating body of all unions of Bank employees and Officers in its meeting held here on Wednesday gave a call for one-day strike stating that all the measures initiated by the Government are intended to privatize the banking industry and allow it to the control of corporate houses and big business.
The union has appealed the common people to support the strike as the privatization deprives the banking facilities and necessary loan facilities to the poor and general public.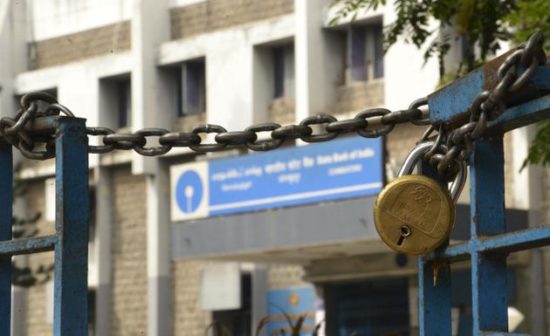 In a statement, the General Secretary of Bank Employees' Federation of India (Andhra Pradesh & Telangana), P Venkataramaiah said that in the name of consolidation Government is proposing to merge the PSBs and create 5 or 6 large size banks. Many of the world's largest and oldest Banks all over the developed economies crashed like pack of cards during World Financial Crisis.
He further said that Consolidation is the process of Privatization. In the guise of cleaning of balance sheets and reducing NPAs the precious savings of common people and hard earned Profits by bank employees', are siphoned off by corporates through writing of Bank Loans.
Through discriminating banks in allocation of necessary capital by Government in the name of performing banks on some parameters, creation of Bank Boards Bureau and entrusting appointments of Chairmen, Managing Directors & CEOs and directors and appointing Private Individuals from private corporate houses, for name same PSBs will be in Public sector and content and control will be by private corporates.
Opposing all these measures of Merger of PSBs, appointing of private individuals as executives to PSBs, demanding necessary actions against the willful corporate defaulters and recovering every rupee of common man's deposits one day all India strike will be organized.
Campaign programmes will be observed right from Branch and village, state level to All India by taking out rallies, demonstrations, holding conventions and seminars during the month of June.
Memorandum will be submitted to Finance Minister and all MPs and national level convention at Delhi will be held during monsoon session of parliament as part of preparatory programmes to the July 29th All India Strike.
Bank union calls for nationwide strike on July 29