Making verified used bikes accessible for all sects of consumers, across markets
In an effort to expand its reach and provide accessibility of quality bikes to consumers, CredR is organising Hyperlocal Bike Bazaars. CredR will organise this on-ground consumer focused event across – Mumbai, Pune, and Hyderabad for a period of 3 days, between 27th to 29th May, 2016.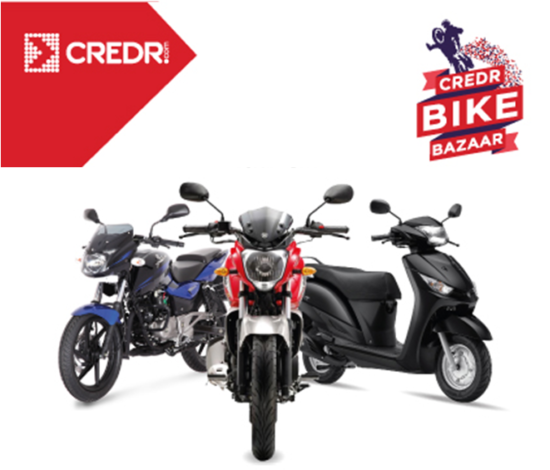 While CredR's presence online helps the digitally savvy consumer to enjoy the perks of selecting a bike with a few easy clicks, this Hyperlocal Bike Bazaars will give an opportunity for every other consumer to enjoy the same experience and pre-owned bike options in an offline setup. With both these platforms, CredR aims to make the purchase process hassle free and convenient for its consumers. In addition to this, CredR will also provide a discount up to INR 10,000 along with additional benefits like roadside assistance, 6 months warranty and accidental cover.
On launch of Hyperlocal Bike Bazaars, Sumit Chhazed, CEO & Co-Founder, CredR said, "Two-wheelers is a big market in India with 15 million new vehicles being sold each year. A lot of our consumers are not online but the need for a quality bike is large. With Hyperlocal Bike Bazaars, we aim to expand our reach to such pockets where the pre-owned automobile market is not as evolved or is less organised. By setting up hyper local bazaars in these markets, we want to make buying, selling and exchange of two-wheelers more accessible, convenient by offering the benefits as provided in the online platform."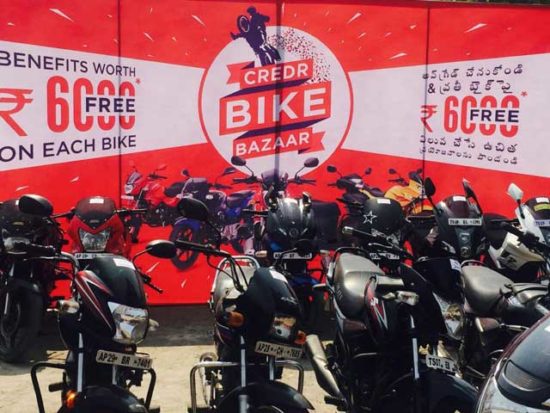 Customers can also avail a free 12-point inspection facility showcasing the current health of their bikes. This 12-point inspection will help customers get on-spot valuation of their bikes and avail instant exchange. With the addition of new, cost-effective and super-targeted initiatives such as Bike Bazaar, CredR aims at creating newer channels for consumer outreach and need-fulfillment.
CredR's Hyperlocal Bike Bazaars details:
Pune location: Nandan Inspera, Opp. Polaris Hospital, Wakad, Pune
Hyderabad location: J S Guptha, H.No. 13-19-82, Near Pushpa Gardens, Chaitanyapuri Main Road, Dilsukhnagar
Mumbai location: Mumbai Police Counselling & Placements Center, Armed Police Worli, Worli Police Ground, Sir Pochkharanwala Road Worli, Mumbai
CredR Organizes Hyperlocal Bike Bazaars in 3 Cities