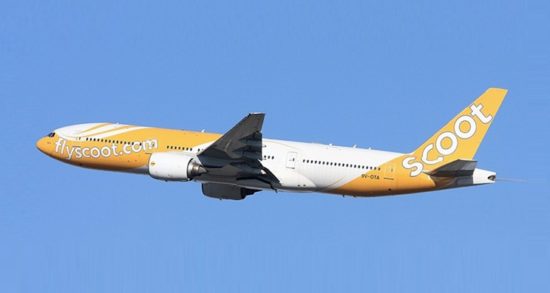 Chennai: In an attempt to expand network in India, Scoot Airlines, a subsidiary of Singapore Airlines, launched its services between Singapore and Chennai, and Singapore and Amritsar on Tuesday.
The long haul low cost carrier will be taking over network operated by Tigerair, another subsidiary of Singapore Airlines.
The airline will be flying to eight destinations in south India, connecting mostly cities which do not have international flights. Scoot will start flights to Jaipur in October.
Scoot is planning to tap into more tier II cities in the country.
Scoot's country head (India) Bharath Mahadevan said, "The focus will be on tier II cities to where international airlines do not fly. There is a plan to expand the market centred on these categories of cities. We are also planning to cater to the weekend travellers from small cities to Singapore."
The airline offers more seats because it flies Boeing 787 Dreamliner as against the 150-seater A320 operated by Tigerair. "This will add around 300 seats on the sector," he added.
The increased capacity coupled with Rs 5,500 fare offered is expected to boost traffic to Singapore.
Scoot's chief commercial officer Leslie Thng said, "Travellers from India will now be able to fly to destinations in Asia-Pacific on the airline's network via its hub in Singapore. Scoot is mainly for leisure travellers but it can also be good for business travellers. We will also commence Singapore-Jaipur four times a week service from October."
Scoot Airlines launches services in India