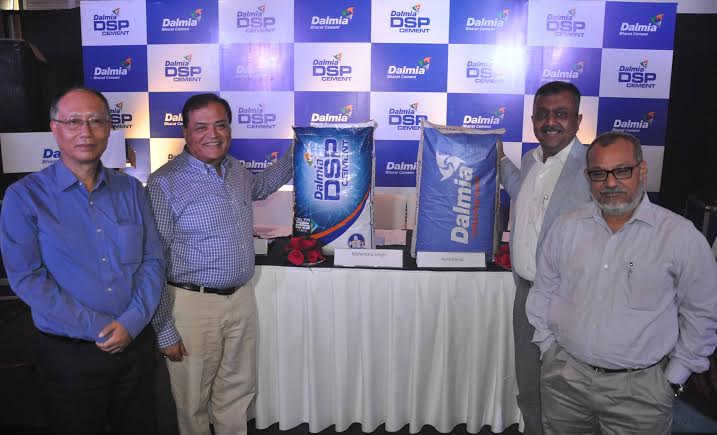 Setting a Rs. 1,500 crore annual business target in Odisha, Dalmia Bharat Cement on Wednesday expanded its footprint in the State by launching two new variants of cement.
The two new products — Dhalai Special Dalmia DSP Cement and Dalmia Cement — would be made available across 650 dealers and network partners in the State.
With the launch of the two national brands in Odisha, the volume of annual business in the state is expected to jump up to Rs. 1,500 crore from Rs. 1,200 crore, Dalmia Bharat Group CEO, Mahendra Singhi said.
Dalmia Bharat Cement, which manages OCL India Ltd in Odisha, markets cement under the brand name of Konark. It has cement manufacturing facilities at Rajgangpur and Kapilas Cement Works in the State.
The group, which expects an overall turnover of around Rs. 8,000 crore in the financial year 2016-17, has set a sales target of about 75,000 tonnes per month for the two newly launched brands in Odisha, Singhi said.
"The volume of existing sales in the state is of the order of 2.5 lakh tonnes per month," he said adding "Dalmia Bharat believes in constant innovation and it has allowed us to achieve market leadership in the fast growing markets in which we are present."
Source: The Hindu BusinessLine
Dalmia Bharat Group launches 2 new cement variants in Odisha