Blackboard and chalk along with wooden benches paint a nostalgic picture in our mind taking us back to school days which was our primary source of education. Before a game-changer called the internet was invented, students' entire dependency was on teachers and textbooks. Internet opened up a portal to unlimited information and knowledge revolutionizing education. Because of the unprecedented progress in technology, teaching techniques were changing drastically as the innovation targeted gadgets and ways to trigger auditory, visual and kinesthetic learning. 
Merging of Education and technology resulted in students learning from blackboard to white screen to computers to tablets. This resulted in the conception of many Edutech or Edtech companies which made learning more accessible and enjoyable. As the competition among these Edutech companies increased, each one strived to introduce new features and better accessibility making their tools more user-friendly.
Recorded lectures and quizzes and games were introduced with an eye-catching user interface with easy-to-use system, mind-maps, etc. Edutech companies bloomed as many families chose online classes for their children instead of physically attending over-priced tuitions and tutorials as the Edtech companies were giving 24/7 access to the lectures with premium doubt solving sessions. 
Covid-19 Lockdown and its restrictions became a catalyst for these Edutech companies and demand for them skyrocketed as students were not allowed to attend the lectures physically so they opt for online tutoring. The demand for online tests and lectures gave these companies an opportunity they were seeking for. The popularity of Edtech kept on increasing and many start-ups were inspired to pursue this Business. Edutech made its way in every sector from primary education to specialized courses, and some Edutech start-ups only focused in one industry, excelling in it by focusing its operations on that specialized course (CFA or Digital Marketing ).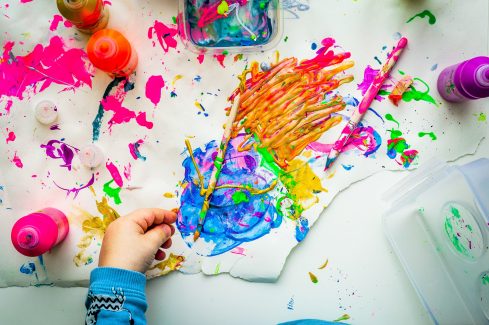 There was an increasing demand for professors and lecturers who can keep up with this technology and deliver an attention-engaging lecture to their students as the competition was rising higher and higher. 
The ways to impart and receive an education is accessible with a single click and the options are ever-increasing. Many Edutech companies are raising up the bar ineffective marketing and advertising, which is threatening the Business of tutorials where students attended the lecture physically. The impact of these Edutech companies is evident by the growth of their Business. Many companies are adopting innovative methods to make learning more accessible and exciting for their students to survive in this competitive market.
Pens are used less frequently, and the papers are less involved with this method of learning which thrives on technology which is taking the education to a different arena where the need for blackboards will soon be gone and will be replaced by tablets and the children will be more dependent on internet and gadgets rather than on teachers or professors as the graph of these Edutech companies are sky-high.
---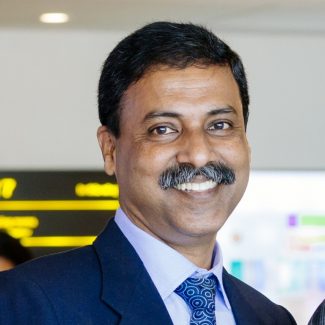 Views on Edutech by Dolphus Pereira, Technology Coordinator and Integrator, Aditya Birla World Academy
Is the concept of online learning impacting the creativity and curiosity of the students? 
Yes, the concept of online learning has had a positive impact not only on student learning but also on the mindset of the educational community. Students have imbibed the learning of skills such as self-motivated research, fact-finding, managing their time to complete online assignments and submissions, using the various tools/apps available from Google and Educational Technology Partners from around the world.
Most of the tools/apps have encouraged our teachers to create online learning material to benefit the students and stimulate creativity using the digital platform. It has been proved, first hand, that 21st century learners find it easier to relate to and open up online rather than in face-to-face interactions.
What will be the scope of these companies after the lockdown is lifted up and the physical lectures begin? 
Post the lockdown period, schools will reopen with a new normal hybrid system of teaching where face-to-face instruction time will be complemented with online research, discussions, projects, assignments & submissions. The time and effort spent in creating digital platforms and content will be used to its advantage and will be leveraged to make imparting education more fulfilling and effective. The education scenario will have the best of both worlds – in-person human touch along with the online digital platforms would serve to accentuate teaching and learning.
---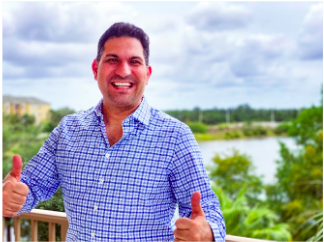 Views on Edutech by Ash Mufareh – Founder & CEO, ONPASSIVE
Is the concept of online learning impacting the creativity and curiosity of the students?
Online education is by no means limiting. It instead opens up a whole new engagement level that encourages students to explore more about a subject matter, whetting their curious minds as they learn. Online medium enhances the use of digital learning and response system which gets the learner familiarised with the various learning tools.
I think that the existence of online education brings in a feasibility of learning which was not there before. It gives every person the opportunity to learn something new irrespective of his age or occupation. It connects you to a plethora of information which you will not find in a classroom education system. This is a much more enlightening experience than a classroom environment as you learn to involve in every facet of the education without the dependency on fellow classmates.
What will be the scope of these companies after the lockdown is lifted up and the physical lectures begin?
I do not believe that the online learning platforms are dependent on the limitation that the pandemic has brought about. We should realise that these learning platforms were existent much before the pandemic was heard of. What the lockdown has done now is that it has made everyone realize the efficacy of the system. You now have many more users of the online learning platforms than was relevant before. So, the lockdown has actually, inadvertently promoted the online learning methods and introduced its advantages on a global level.
As the lockdown lifts and life gets back to normal, people will move on with the awareness of the benefits of this education system. The freedom and incomparable ease of learning have definitely been experienced by everyone, and I believe it will continue to get preference over the traditional learning as we continue. As the technology evolves so will the learning experience. It is set to just get better in the days to come.
---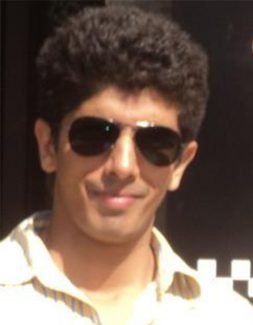 Author:

Russel Baptista, Mumbai. 

If you have stories to share, kindly email: – russel.baptista@gmail.com