Housing.com, India's most innovative and trusted real estate platform, today announced the appointment of Ashish Laghate as AVP – Product. Ashish will focus on developing world class consumer products and innovation.
In his eight years, Ashish has worked extensively in brand, product management and technology strategy functions at Amazon, Time Magazine and the Washington Post. During his experience with Washington Post and Time Magazine,he led new product development initiatives and was responsible for implementing a product vision with high quality applications and features. Ashish successfully achieved a massive increase in user engagement for core business at Washington Post through product improvements, bringing double digit growth for the company and making The Post the most read news website in the US. He also spearheaded multiple high visibility projects including the Presidential Election of 2012, the Midterm Election of 2014, the Washington Post Paywall initiative, the Partner Program, Kindle Singles, and the Washington Post IPhone/IPad and Android apps.  He also worked with Amazon on its digital initiatives focused towards developing the product road map and enhancing the state-of-the-art software system.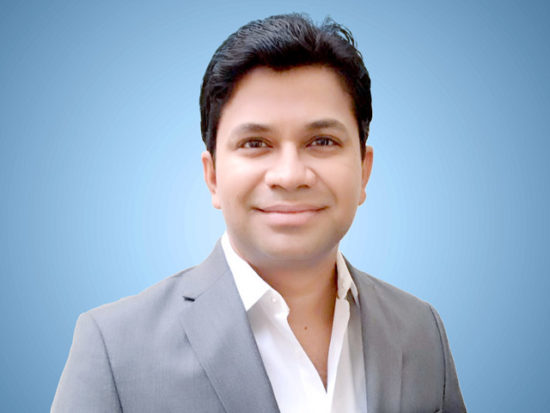 Prior to joining Housing.com, he was an entrepreneur and founded Healthtec in January 2015 to develop a product that provides real-time health care and monitoring to people in rural areas through mobile technology. He successfully tested the product with 4000 people in rural areas across USA and India.
Snehil Buxy, Chief Product Officer, Housing.com said, "This entire year our focus is to grow steady and strong by solving pain points in the buy and sell real-estate segment. In terms of product innovation, our team will be working to improve existing features and make new additions to add value for buyers at every step of their home buying journey. Ashish's lineage in the start-up, technology and consumer service world will be a great addition and motivation for the team."
On the appointment, Ashish Laghate, AVP – Product, Housing.com, said "Housing.com is one of the rare products that has the ability to change lives of millions of people. It is determined to bring transparency in the real estate ecosystem and empower home-buyers, which is a hallmark of great companies. I'm extremely thrilled about the new role at Housing.com.  I believe my ability to discern what users want and incorporate that in the existing ecosystem will be an added advantage in making our service offering even more robust for home buyers."
Ashish holds a M.S. degree in Electrical Engineering from the University of South Florida, Tampa, FL and a Bachelors of Engineering in Electronics and Telecommunication from Rajiv Gandhi Technological University, India. Ashish has also Audited – Judgment & Decision Making course at the prestigious Harvard University, Boston, MA. On an on-going basis Ashish attends various meet-ups, incubators, accelerators and technology events in NYC, Washington DC and San Francisco Bay area as a guest speaker.
Housing.com strengthens its product team with Ashish Laghate joining as AVP- Product