Mumbai: ICICI Bank has launched iWork@home, an initiative that allows women employees to work from home for up to a year. Chanda Kochhar, managing director and chief executive officer, ICICI Bank, explained this could be extended for more than one year based on the requirements of the employee. This initiative allows women employees to have access to their required operating systems in a safe and secure manner, creating a seamless office-like environment.
The technology platform for this programme has been developed in-house by ICICI Bank in partnership with students from the Indian Institute of Technology (IIT), Delhi. To ensure that data security and privacy are upheld, facial recognition technology would be used to scan the face to ascertain there no intruder accesses the office system.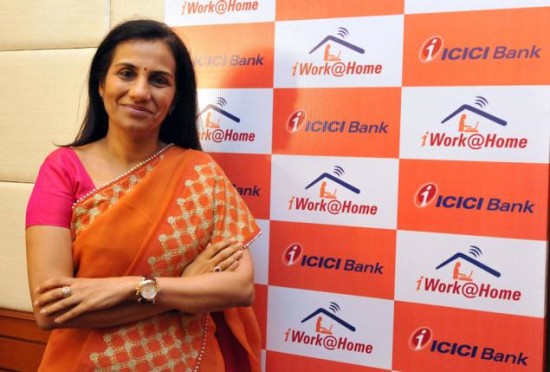 Women in all roles, except those in direct customer-facing ones, would be eligible for this initiative based on their life stage needs. These would include young mothers, expectant mothers, those suffering from medical conditions among others. Kochhar said the aim was to give a stronger support system to manage the challenge.
The bank has also launched an initiative which aids women managers who travel on business, by covering the travel and stay of young children and their caregivers.
This would ensure that when a young mother of a child up to three years travels for an official purpose on an overnight trip, the child is also allowed to travel with her.
Kochhar said under the iWork@home pilot, a total of 50 women have been made part of this system and they have received more than 100 requests for this. "Women who would have otherwise quit due to maternity, childcare or other reasons are now requesting for this option so that they can continue to work with the bank from home and are also progressing at the same pace in their career as other colleagues," she added. The bank, which has about 30 per cent women in its overall workforce, has also seen an increase in productivity where women have been enabled to work from home.
Under this programme, which was launched a few weeks back, employees are carrying out multiple tasks which include checking documents for loan disbursement, image-based verification of cheques for clearance and processing of export-import documents for payments, among others.
ICICI Bank has also introduced new benefits under its "Advantage Woman Savings Account". These include unlimited free ATM usage at all banks, cash back subject to a maximum of Rs 750 per month on usage of debit card at departmental stores; it also provides 30 per cent discount on first-year locker rentals.
ICICI Bank offers 'work-from-home' for women