Union Finance Minister Smt. Nirmala Sitaraman  made the Union Budget 2023 announcement today on February 1, 2023. Following are India Inc. reactions to this budget announcement as they spoke to Team Estrade.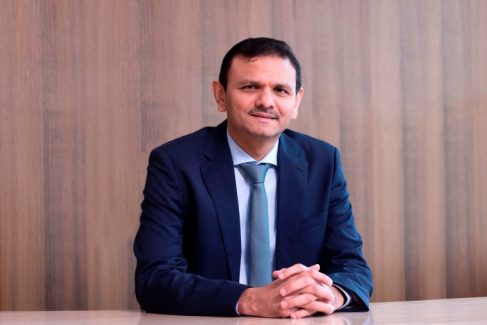 A fine balance between sustainable growth and financial stability
The honourable Finance Minister, Smt Nirmala Sitharaman deserves praise for the hard work in meeting the aspirations of the public through lowering income tax brackets and driving forward growth with increased infrastructure budget.
The Pradhan Mantri Awaas Yojana (PMAY) is a lofty initiative by the central government, aiming to bring affordable housing for all by 2022. During her speech, the honourable finance minister declared a staggering 66% increase in funding for the scheme, increasing it to Rs 79,000 crore for the next fiscal year.
This allocated amount is expected to address more than 55% of the estimated deficit in funds for projects under the scheme, providing a huge impetus in providing housing to those in need and bridging the gap between those without access to proper dwellings and those who do. This improved subsidy will ensure that urban and rural homes are constructed within the allocated time frame and according to the set standards.
The First Budget of Amrit Kaal, Budget 2023, struck all the right chords. Income Tax Reforms ensured more disposable income in the hands of citizens to accelerate demand based growth. Increased Capex funding will ensure job growth in the short term and economic competitiveness of the Indian Economy in Long Term. The benefits accrued from this reform will help in ease of Living and improving the quality of Life of citizens, Ease of Getting Approvals and doing business by Technology led transformation of Common Property Identifier, Green and Sustainable Cities, signaling an era of Net Zero Movement in India and access to finance by extending ECLGS Scheme of 2 Lakh Crore.
The system of 'Unified Filing Process' set up will help in filing of information or return in simplified forms on a common portal which will be shared with other agencies as per filer's choice.
The fifty year interest free loan to States should be spent on capital expenditure within 2023-24. Most of this will be at the discretion of states, but a part will be conditional on states increasing their actual capital expenditure.
The government has also taken an honest effort to reduce taxes from all the tax slabs which is a great initiative. By expanding the income tax rebate for people earning up to Rs 7 lakhs from the previous Rs 5 lakhs, the central government will offer a tremendous relief to countless citizens.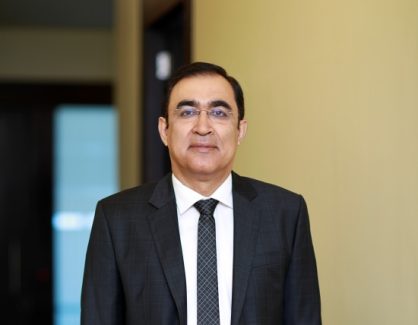 Rajiv Sabharwal, MD & CEO, Tata Capital Ltd., outlined the following in response to the Union Budget 2023 announcement,
Budget 2023 has included a series of measures for inclusive socio – economic development. The Indian government with its 7-priorities and a greater focus on Financial Sector and infrastructure & Investment have stepped in the right direction.
The Capex increase of 33% and a capital outlay of INR 2.40 lakh crore for railways is a bold move to create jobs and improve the infrastructure development in the country.
The overall quality of expenditure outlay provides a strong guard against global headwinds and will create impetus for private investments. This will also offer a vast scope for domestic consumption.
Strong agricultural credit outlay, support measures, ease of doing business, and digitization drive across various sectors will improve multiple clusters within the economy.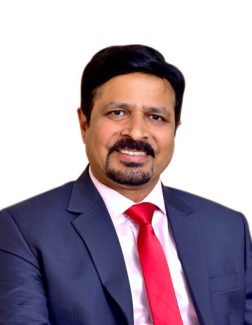 Girish Kousgi, MD & CEO, PNB Housing Finance indicated, "As our nation marches towards Amrit Kaal, the intended infusion of Rs.79,000 crores towards affordable housing is a positive move. Its's a win-win situation fortifying our nations rural infrastructure and adding power to lower and middle income groups. The wheels are set in motion towards an inclusive and sustainable economic growth and this 66% increased commitment will bolster higher rural participation".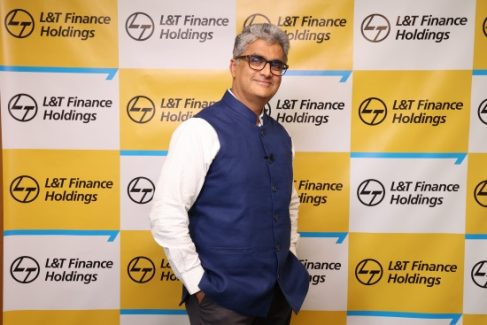 "It's a well-balanced Budget that has finely pushed the capex spending without compromising the fiscal discipline. The measures oriented towards improving the purchasing power of households and enhancing the prosperity of agriculture and allied sectors augur well for the business models of retail-focused NBFCs. A good control over market borrowings has avoided any negative news for the bond markets. In the absence of any significant global shock, today's Budget has every potential to bring out a broad-based revival in the Indian economy".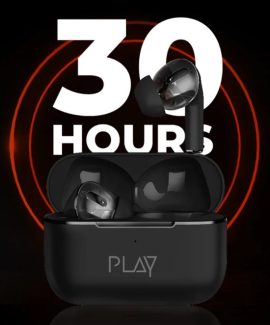 "A very sensible budget presentation and the FM has been considerate to the common man and industry alike. There is massive commitment of job creation and infrastructure spending which is very well received for India. Modification to the income tax slabs is a delight for the citizens and should encourage more citizens to declare their income statement. Most the industry is well taken care of and focus on strengthening manufacturing is evident. We hope to see some focus and action on the "cost of capital" in future budgets and themes. Backing manufacturing by incentivizing R&D/Design could have been a great addition and we remain hopeful for outlay for design in the forthcoming edition."
About Play
PLAY is an Indian consumer technology brand working on a mission to equip youngsters with state-of-the-art, trendy and futuristic smart wearables that are laced with swanky designs and outstanding quality. The groundwork of the company was laid down when the founding-trio Vikas Jain, Sandeep Banga and Hamish Patel realised the growth potential of innovative wearable technology given the exponentially increasing number of smartphone users and growing internet penetration. Today, the brand offers affordable, elegant and super-classy wearables that are more than just random electronic devices.
https://theworldofplay.com/
Pritam Chivukula, Co-Founder & Director, Tridhaatu Realty and Treasurer, CREDAI-MCHI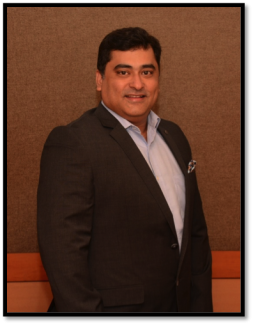 "The Government has laid an emphasis on economic growth and job creation in the Union budget announced today. As far as the real estate sector is considered, the enhancement of the PMAY Fund by 66% to Rs. 79,000 crore will be a big boost for the affordable housing segment. This has yet again highlighted the Government's vision of Housing for All. Also, the increase of the income tax exemption limit up to Rs 7 lakh under new tax regime will encourage a lot of homebuyers to buy their dream homes.
The enhanced capital expenditure of ₹ 10 lakh crore for infrastructure development will fast-track implementation of bigger infrastructure projects which in turn will propel the growth of the real estate sector and help drive demand. It will go a long way in supporting the MSME sector and revive industrial activity.
Through Ease of Doing Business, the Government continues to encourage digitization and fin-tech innovation. The focus on creation of digital infra, single portal for ease-of-doing business and digital skilling will strengthen the start-up ecosystem.
It could have been a better budget for the real estate sector which is also the second largest employment generator after agriculture. Overall, a progressive budget with the Government's emphasis on job creation, building a robust infrastructure and revitalizing the economy."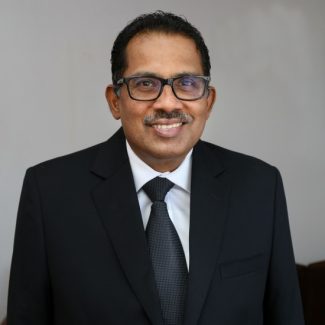 "The Budget 2023 presented by our Honourable Finance Minister today has touched upon all the right chords of the economy, and it will go a long way to boost capital expenditure, infrastructure, housing, along with consumption. The capex expenditure outlay of Rs 10 lakh crore will pave the way to boost economic growth, along with job creation. The enhanced outlay by 66% to Rs. 79,000 crore under the PM Awaz Yojna will boost India's housing sector, especially in the rural and semi-urban areas. FM's focus on sustainable cities, creating infrastructure in Tier 2 and Tier 3 cities and Fifty additional airports, heliports, water aerodromes will further boost rural connectivity thereby supporting regional economy. 
During the pandemic MSMEs relied heavily on gold loans to meet their credit needs and the budget further has offered a big relief to MSMEs, which have been one of the most impacted sectors during the pandemic.In order to reduce the stress on the segment and increase the flow of funds, the Government revamped the ECLGS scheme via the infusion of Rs 9000 crores in the corpus. This will enable collateral for Rs 2 lakh crore loans to the small and medium-sized businesses. Further, 95% of the forfeited amount relating to bid or performance security will be returned to the MSMEs by the government and other undertakings. We also believe that the reforms announced with respect to the growth and development of the agricultural sector, animal husbandry and fisheries will further boost these sectors and support the economy. All these measures will positively enhance the scope of Gold-loan NBFCs like us, which are catering to the underbanked sectors of the society."
Sujata Pawar, Co-Founder & CEO at Avni–  A Feminine Hygiene and Menstrual Healthcare Startup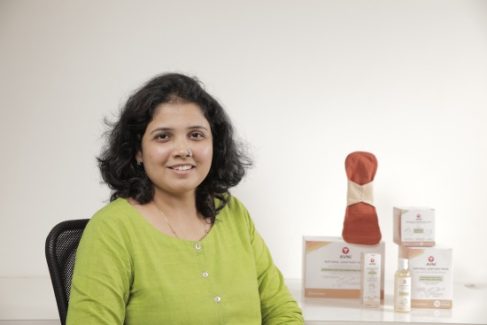 "We applaud the initiatives declared in the Union Budget 2023-24 by Honorable Finance Minister Nirmala Sitharaman. The budget strikes an appropriate balance between confronting the key foundations of Health & Well-being, Inclusive Development, Human Capital, Innovation, and R&D, as well as laying the groundwork for a prosperous economy by investing heavily in infrastructure. The government's intention to empower women entrepreneurs through self-help clusters focused on raw material supply, product branding, and marketing is also a very unique and sensible step given that community impact plays a major role with women in India. Furthermore, the announcement of 157 new nursing colleges will further aid strengthen India's primary healthcare system."
About Avni 
Avni founded in August 2020 in Thane, Maharashtra is a young start-up focused on detoxifying menstrual care while empowering women. Founded by the husband-wife duo -Sujata Pawar and Apurv Agrawal, Avni is a conscious menstrual care product for women. The brand offers well-researched, innovative, tested products to facilitate women hygiene during periods. The co-founders envision Avni to emerge as a reliable women healthcare brand with the support of medical experts, a 24X7 helpline, and conscious products right from menarche to menopause.
Chandra Shekha Ghosh, MD & CEO of Bandhan Bank.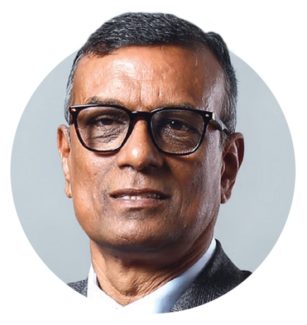 "Budget 2023-24 is a well-rounded progressive & inclusive budget. The focus on important parameters like boosting consumption and inclusion is a welcome measure for our growing economy. The government has laid an important thrust on Capital Investment which will enhance consumption and create employment, both of which have been important areas of attention, especially post the pandemic. Allocation of the Budget to PM Awaas Yojana will further boost the housing sector. Support to  MSME sector along with enhancement of credit gaurantee scheme will provide much needed relief to the sector. The new slabs of taxes will further help boost economic parameters like consumption, thus providing more impetus to economic growth." – Chandra Shekhar Ghosh, MD & CEO of Bandhan Bank
Dr. Ganesh Nikam, Managing Director and CEO of Biojobz– An Industry leader in "Executive Search" & recruitment for the Biotech & Pharmaceutical industry.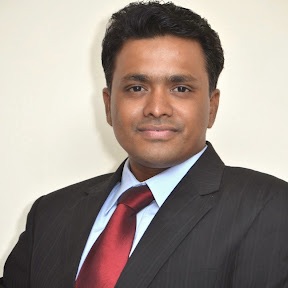 "We had bucketed our expectations before the budget into several categories, and it is encouraging to see that the government checked at least some of them. The pharmaceutical industry's request to incentivise and encourage R&D investments has finally been granted. The new Centers of Excellence programme, aimed to promote pharmaceutical research and innovation, will encourage investment opportunities that will directly fuel the sector expansion and jobs. It will begin to unleash the high innovation potential of rich Indian scientific talent. Also on the direct taxes, the increase in the Income tax rebate limit is a very welcoming step. Overall budget has met a lot of expectations."
About Biojobz
Biojobz is India's industry leader in "Executive Search" & recruitment for the Biotech & Pharmaceutical industry. Serving industry leaders for over a decade for Scientific & Niche talent created a brand of reliability, knowledge, and delivery. The brand mission says that it wants to be a knowledge-driven leader globally in the Life Science Executive Search domain while creating avenues for learning & career development. The commitment is supported by a competitive culture, a system of assessment processes, and organization-wide accountability for progress against our goals.
Cleantech & Green
Manish Chaurasia, Managing Director, Tata Cleantech Capital.

"Government is walking the talk when it comes to Net Zero commitment. Budget has taken bold steps in adopting new initiatives such as dedicated funds for energy transition and Green Hydrogen mission. In addition, the government has been proactive in identifying the need of storage systems to integrate the ambitious renewable energy capacity plans. Both the Viability Gap Funding for Battery energy storage systems and framework formulation for Pumped Storage Projects will pave way for accelerated adoption of renewable energy."
Digital Payments
Pranay Jhaveri, Managing Director – India & South Asia, Euronet Worldwide
"The government has continued with its focus on a digitally inclusive society that can accelerate growth. With the proposed National Data Governance policy, data security, and user privacy will improve.  The KYC process is also proposed to become easier, which will add further impetus to ease of doing business across the sectors and economy.
To consolidate data available across multiple government agencies Digilocker and Aadhar will play a crucial role whereas PAN will act as a single reference point for more frictionless compliance.  The budget seems like a step in the right direction and will serve to enhance India's competitiveness."
NBFC and Personal Finance
Sandeep Menon, Founder Managing Director and CEO at Vastu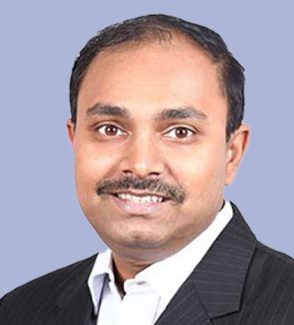 "The budget 2023 is largely focused on improving the social-economic conditions of the country. Improved  infrastructure in Tier 2 & 3 cities will lead to residential cluster development in the coming years.  With the announcement of enhanced capital expenditure by 33% and increment in the outlay for PM Awas Yojana (PMAY) by 66% to over Rs 79,000 crore, the government has provided much-needed support to the affordable housing sector. Also, the relaxation in income tax slabs provides additional disposable income in the hands of the common man which can directly lead to growth in the affordable homes segment."
Read More Articles on Estrade Finance
India Inc. Union Budget 2023 reactions