India's manufacturing sector growth may slow down during the first quarter of 2016-17 ending June owing to factors like bleak export outlook, poor demand and high cost of borrowing, industry chamber Ficci said on Sunday on the basis of its latest survey.
"The survey had earlier indicated revival in the manufacturing activity in Q4 of 2015-16, which seems to be slowing down in Q1 now," the Federation of Indian Chambers of Commerce and Industry said of its previous survey.
"The percentage of respondents expecting higher growth in Q1 2016-17 has gone down to 53 percent as compared to 60 percent for Q4 (January-March 2015-16). The percentage was 55 percent for Q3 2015-16," it said, citing the present survey.
"While the bleak export outlook is responsible for this less optimistic outlook for manufacturing production in first quarter of the current financial year, there have been several other factors that have contributed like poor demand conditions, unstable roadmap for various sectors leading to uncertainty, high interest cost, among others," it added.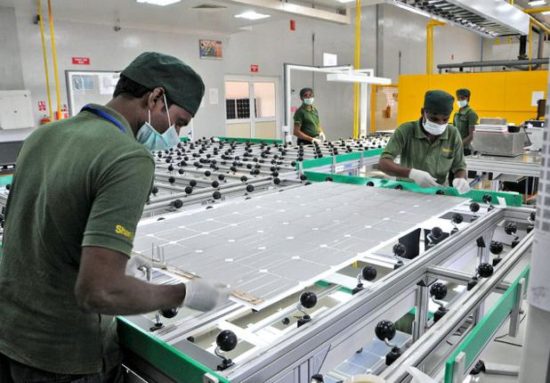 Moreover, only 38 percent respondents have reported higher order books for the April-June quarter which is less compared to the 44 percent reporting similarly in the previous quarter.
The quarterly survey gauges expectations of manufacturers for April-June for 13 major sectors namely textiles, capital goods, metals, chemicals, cement and ceramics, electronics, auto, leather and footwear, machine tools, food, tyre,paper and textiles machinery.
The hiring outlook also looks unpromising as over 80 percent of survey respondents said they are unlikely to hire in the said quarter, Ficci said.
The proportion of respondents expecting higher exports in the first quarter of 2016-17 is 36 percent which is much lower than 41 percent in the fourth quarter of 2015-16, the survey said.
Official data on Friday showed India's merchandise exports in April were valued at $20.57 billion – down 6.74 percent in dollar terms against $22.05 billion in the like month of last year, signalling a decline for the 17th straight month.
In terms of investment in the current quarter, 75 percent respondents, as against 68 in the previous quarter, reported that they have no plans for capacity additions for the next six months, signifying a continuing slowdown in private sector investment.
The survey noted that capacity utilization has improved in cement, food, capital goods and electronics sector, though in chemicals, textiles machinery and tyres, it has remained same.
On interest rates, it said: "Interest rate paid by the manufacturers seems to have moderated in the last few months, however it still remains high.
"The interest rate ranges from 6 percent to 15 percent with average rates being around 11.4 percent per annum compared to 11.8 percent in the previous survey."
Data released on Thursday showed growth of India's manufacturing, which has the maximum weight in the overall index of industrial production (IIP), actually fell by 1.2 percent in March after rising during the month before.
Indian manufacturing likely to slow in first quarter: Ficci