India's First Organic Fast Food Brand 'YumBox' Launched in Gurgaon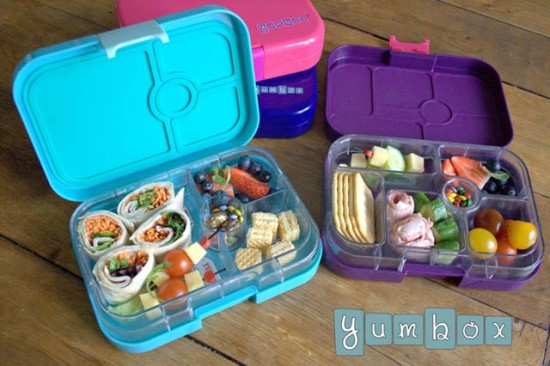 New Delhi: Gurgaon based Divyat Infotech announces the launch of India's first Organic Fast Food provider 'YumBox'. The YumBox will offer wide range of healthy organic fast food items like Burgers, Pizzas, Green Salads, Wraps, Rolls, Sandwiches, Rice bowls, Paranthas, Pasta and Smoothies among others. All items available at YumBox will be specially made from 100% natural and organic ingredients.
Initially YumBox will start its operation with delivery model in Golf Course and Cyber City area of Gurgaon. Customers can place orders through the website www.yumbox.ooo or through its toll free number 18002000861.
YumBox has been founded by Capt. Deepak Dahiya (Founder & CEO), Neeraj Bisht (Founder & COO), Vipin Gupta (Founder & CFO), Sameer Garibdasani (Founding Member), and Ritesh Sharma (Founding Member). They also have renowned chefs on-board from IHM Delhi and Mumbai with an experience in industry's top restaurants & hotels.
Speaking on the occasion, Deepak Dahiya, Founder & CEO, YumBox says, "We did extensive research on food industry over few years and found that there was shortage of healthy food options in the market with very few players. People are health conscious and their choice is also health centric with huge demand for Organic food products. We found an opportunity to serve healthy foods in the form of natural and organic products. YumBox is going to offer all healthy options to the food lovers since our products are completely natural and organic." We want to provide healthy food items of premium quality at an affordable pricing to our Customers.
"We are excited to launch a new category in Indian food industry. As fast food has become a staple diet for many, YumBox is definitely the need of the hour. We at YumBox are committed to provide fresh & 100% organic food. We are live in Gurgaon and planning to expand the operations to Noida, South Delhi, Bangalore and Mumbai over 6 months' time. We will also come up with a mobile app in next couple of months. With this YumTeam where experience & energy is equally balanced, it looks to be an easy task" says Neeraj Bisht, Founder & COO, YumBox.
Every YumBox product is freshly made by 100% natural and Organic ingredients. From in-house bakery to sauces, everything is fresh made. YumBox's menu offers wide range of organic fast food options to customers with a price range of Rs. 49 to Rs. 299. Customers can avail Free Delivery facility without any minimum order set. Every product is packaged in YumBox branded package and delivered within 45 minutes to existing serviceable areas. Orders can be placed on the website or the toll free number from morning 9 AM to evening 6 PM, Monday – Friday.
India's First Organic Fast Food Brand 'YumBox'