Investments worth over Rs 66.5 lakh cr expected in Global real estate markets in 2016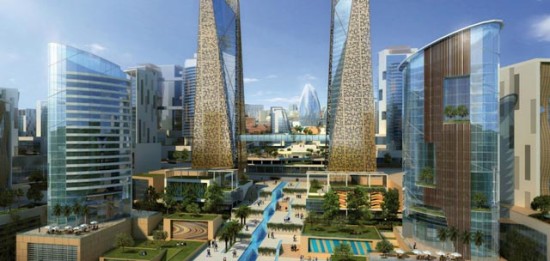 With the investors continuing to find investment in real estate appealing owing to relatively higher returns, it is expected that the global realty market will see them pumping in over $1 trillion (nearly Rs 66.5 lakh cr) this year, up 6% from 2015, according to property consultant CBRE survey.
"Global real estate investors remain strongly expansionary in 2016, with more than $1 trillion of planned expenditures anticipated to enter global real estate markets 6% higher than in 2015," CBRE said in a statement.
North America is the most popular destination for investment (48%), ahead of Western Europe (26%). London, Los Angeles and Sydney are the other top regional targets of investors.
India's real estate sector is also expected to get some benefit, though a small share, of the global real estate investment funds, the consultant said.
The CBRE's Global Investor Intentions Survey, conducted between January and early February, asked investors how much capital they would deploy in real estate purchases this year. The majority of investors (82%) indicated that their buying activity would increase or remain same as in 2015.
Commenting on the survey findings, CBRE's Global President Capital Markets Chris Ludeman said: "Investors continue to find real estate appealing, chiefly due to the relatively higher returns and stability on offer."
"We believe that 2016 will be another active year for the global real estate investment market, with capital flows 6% higher than in 2015. There is more than $1 trillion of capital targeting real estate in 2016 and this volume of expenditure will maintain support for global real estate prices," he added.
Stating that investment strategies are shifting amid concerns about the health of the global economy, Ludeman said 2016 looks likely to be a "risk-off" year, with investors more focused on core assets and less likely to seek secondary, value-added and alternative opportunities.
"Real estate remains an important asset class for domestic and overseas investors. The year 2016 promises to be a good one for the industry and it is expected that India's real estate sector will get some benefit, albeit a small share, of the global real estate investment funds," said Anshuman Magazine, Chairman & MD, CBRE South Asia.
In terms of asset classes, CBRE's report said office (30%) remains the most popular property type globally though interest is down slightly compared to last year. There is a notable uptick in interest for retail (21%) and multifamily assets (20%) from 2015.
Investments in Global real estate markets in 2016