The iPhone 7 will be released soon and there are many rumors floating around regarding its specs fueled by leaked photos. Here is what we've seen so far in the leaked pictures.
iPhone 7 Plus' China leaks
A new leaked image was posted recently on a Chinese site named My Drivers featuring the 7thgeneration phablet. Apparently, the iPhone 7 Plus is thicker by 0.2 mm than the 6th generation one but it should be so given that it will have better specs.
According to a different source, the 7 Plus will feature 3 GB of RAM, a dual camera and it will also be compatible with the Apple Smart Keyboard.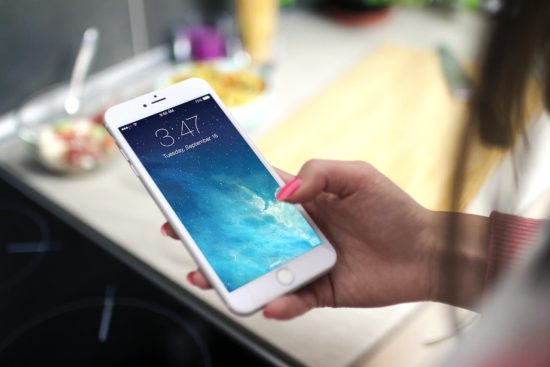 Headphone jack
Going back to the Chinese leak, we can clearly notice that the 3.5 mm headphone jack is completely eliminated in the iPhone 7 and iPhone 7 Plus. Instead, the devices will use wireless technology that will enable people to listen to music privately. This also means that Apple will certainly envision a more interesting design in the future.
The same Chinese site also mentioned that the device will sport an AMOLED display with ultra HD resolution compatible with 3D touch.
Even though it's not confirmed that this is how the device will actually be, it makes sense that Apple would implement a top notch AMOLED display in its next devices, thus becoming the first smartphone making company that treleased and non-LCD screen. However, some believe that this will only happen sometime in 2017.
Galaxy Note 7 scrap
The more interesting rumor is that's been floating around recently is that Apple's iPhone 7 Plus phablet will compete on the market with the next Samsung Galaxy Note which will presumably not be entitled 6 as it would make sense, but instead will be dubbed 7 because that would put it in line with the Samsung Galaxy S7 models.
This competition between the two companies has become fiercer recently, with Apple stating that it will ship less iPhone 7 units this year compared to the numbers of shipped units last year.
This statement also lead users to believe that the specs in Apple's 7th generation phablet won't be that much of a step up, just an upgrade in terms of RAM, memory, processor and it will place more focus on the Apple Music service.
iPhone 8 looms
Some users believe that AMOLED display and wireless charging technology won't be implemented in the 7th iPhone line and that's more likely to see these futures in the iPhone 8 which may be released next year. Next year will also mark 10 years from the release of the first iPhone and it will be a great opportunity to release a revolutionary phone model.
Source: Neurogadget.com
iPhone 7 Plus Latest Leaks and Rumors