Another endeavor to empower women by Morpheus Group, now expanding to other cities such as Lucknow, Allahabad, Meerut, Dehradun, Chandigarh and many more
Delhi/NCR: Mahila Samridhi Housing Scheme, an initiative by The Morpheus Group, will be launched in 50 cities. This was announced today during an event organised by the group to hand over the keys to the women who have booked flats under the first lot in Greater Noida west.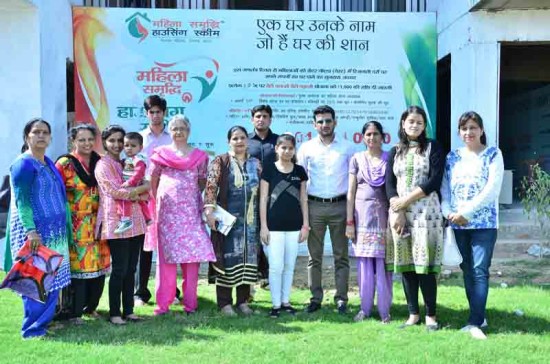 Mahila Samridhi Housing Scheme was launched with an objective to empower women, helping them own a house for their future stability and financial security. As we belong to a patriarchal society, not many women are encouraged to take financial decisions. Mahila Samridhi Housing Scheme does not only give women the liberty to make investment expansions but also entitle them with the life-long security. Under this scheme, the first 500 units in Delhi NCR, reserved for women, are provided to them at 40% subsidiary rates. Special interest rates and other financial assistance are also provided by banks to women who book flats under this scheme.
Speaking on the occasion, Mr. Santraj Kasana, CMD, Morpheus Group said, "After an overwhelming response that we have got in Delhi NCR, we are excited to launch the Mahila Samridhi Housing Scheme in 50 more cities in India. It has been our constant endeavour to give back to the society in one way or the other. Through this scheme, we intent to support women deprived of owning a house due to high rates. We believe in women empowerment and financial security can be a stepping stone."
Mr. Prithviraj Kasana, MD Morpheus Group on the occasion said, "We are elated on seeing the response from the first project under this scheme. We are sure we will receive better response in the upcoming cities as well"
Some of the facilities which are provided under this scheme are 24 hours water supply, security, power backup, car parking space with extension facilities, rain water harvesting, water recycling for irrigation, water body, jogging track & acupressure walk, meditation lawn, parks, recreational area, landscaping within the complex and Morpheus Health Care.
Mahila Samridhi Housing Scheme Announced in 50 Cities