Vicks Action 500 discontinued in India, after panel said combination drugs have 'no therapeutic justification'
Mumbai: American consumer health giant Procter & Gamble's India unit said on Tuesday (Mar 15) it had stopped the manufacture and sale of its popular cough-and-cold pill Vicks Action 500 Extra with immediate effect, reported Reuters.
This followed the central government's ban on as many as 344 fixed dose combination drugs, citing health risks. P&G's product is a fixed dose combination of paracetamol, phenylephrine and caffeine. A Health Ministry-appointed panel of experts had said the combination lacked "therapeutic justification".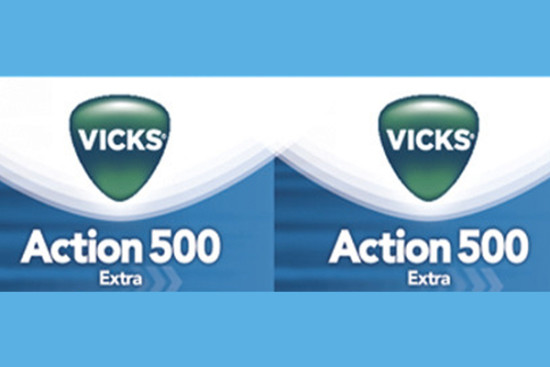 P&G said in a statement that all its products, including Vicks Action 500 Extra, were backed by research to support their quality, safety and efficacy. Pharmaceutical companies are considering challenging the government order, reported Livemint.
Pfizer Ltd, the Indian unit of US-based Pfizer Inc, on Monday (Mar 14) got a stay from the Delhi High Court against the government order to ban its popular cough syrup Corex. According to analysts, the ban could cost Indian pharmaceutical companies about Rs 3,500 crore-3,800 crore.
Pfizer said it has stopped the sale of its Corex cough syrup that garnered sales of Rs. 176 crore in the nine-month period ended December 31, and said the government's move will have an adverse impact on it.
"The company is exploring all available options at its disposal… The prohibition is likely to have an adverse impact on the revenue and profitability of the company," Pfizer had said in a BSE filing.
In view of the government ban on manufacture and sale of Corex, the "company has discontinued the manufacture and sale of it's drug 'Corex' with immediate effect," Pfizer said adding that Corex has a well established efficacy and safety profile in India for more then 30 years.
Abbott also stopped sale of its Phensedyl cough syrup.
When contacted a company spokesperson said: "Abbott is complying with all legal requirements related to the government notification."
The company termed the Health Ministry's decision to ban "certain fixed dose combinations drugs that have been already approved" as an "unilateral approach".
"Abbott has reviewed the DCGI notification and we are concerned about the unilateral approach in prohibiting the manufacture, sale and distribution of certain fixed dose combinations that have already been approved for use by DCGI. We are evaluating the notification and exploring all available options," the spokesperson said.
Some of these formulations have been the treatment of choice in specific medical conditions, Abbott said.
"We are concerned that patients may not have access to some medicines which have been approved by DCGI and safely and effectively used in India for years," Abbott spokesperson said.
P&G discontinues manufacture and sale of Vicks Action 500 Extra