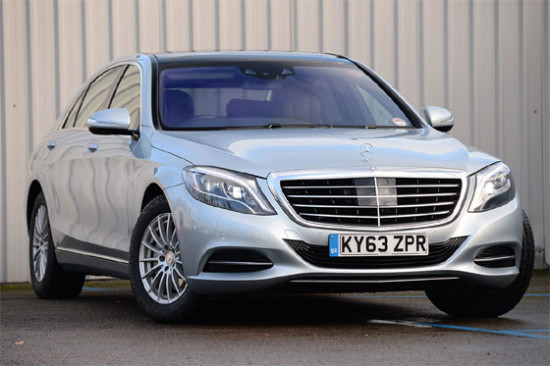 Last year Mercedes-Benz had a 15 in '15 strategy as per which they launched 15 new models in India. This year is going to be equally exciting with 12 new cars to be launched, one for each month. Following the launch of the GLE 450 AMG Coupe and the E-Class Edition E, the three pointed star has now added another variant to the S-Class model. The Mercedes-Benz S400 has been launched at Rs 1.31 crore ex-showroom Delhi.
Currently, the Stuttgart based car maker sells the super luxurious S-Class in four variants – S500, S350, the BR9 certified S-Guard and the more recently launched VR10 certified Maybach S600 Guard. The S400 though is for those who don't want a diesel nor the immoderate S500 with the massive V8. Under the hood, the S400 sports a 3.0-litre V6 unit that is good for 333PS and 480Nm. All of this power is sent to the rear wheels via the same 7-speed GTronic transmission that we have seen on the S500.
As far as interior goes, the S400 will look identical to the other variants. The cabin is draped in Napa leather and has been fitted with Mercedes' COMAND infotainment system. Needless to say, this one too has the space and the luxury focused for the passengers at the back.
Mercedes-Benz S400 launched at Rs 1.31 crore