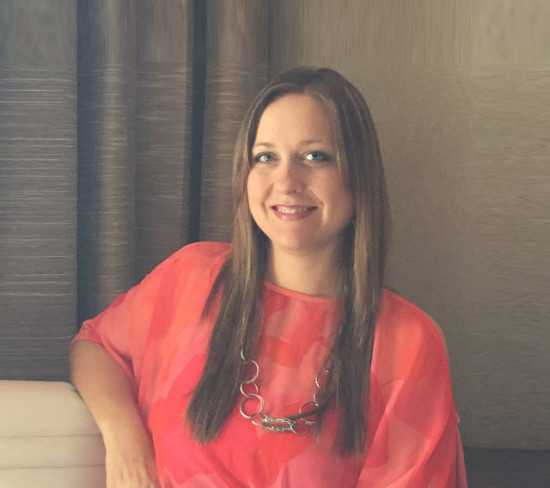 Triumph International (India) is one of the world's largest intimate apparel companies established in 1886. It enjoys a presence in over 120 countries with the core brands Triumph® and sloggi®.
Globally, the company serves 40000 wholesale customers and sells its products in 2000 Triumph Stores as well as via several own online shops. The brand entered India in March 2002 and has a strong presence across all sales channels. The distribution in India spans over 75 cities via direct supply having more than 1000 sale points. Mrs. Jennifer Kapasi, Head of Operations, Triumph International (India) walks us through the journey of Triumph from dawn and shares the aim of being India's number 1 lingerie brand that no woman can do without.
Team Estrade : Tell us something about Triumph and your journey so far?
Jennifer Kapasi : Started in 1886 in Germany, Triumph is known for its manufacturing technique and innovation with a rich German heritage. Today Triumph International joins the ranks of global leaders in the lingerie sector, with more than 30,000 employees worldwide and a multifaceted product portfolio that is sold in more than 120 countries, from Norway to South Africa and from Mexico to India. This is taken care of by around 40,000 trade customers, with whom Triumph has traditionally had close relations, in addition to a dense network of 2,000 Triumph stores, which are operated both by partners and by Triumph itself. Triumph International also has different brands such as Triumph, Essence by Triumph, Sloggi and Valisere which can be found across the globe.
Triumph entered the Indian market in 2002. Back then, 70% of the lingerie shops in India were unorganized. There were hardly any brands in the Indian market with exception of 2-3 players like Lovable or Jockey. This scenario has changed in the recent past with the expansion of retail in India and the changing relationship of women with fashion, both on the inside and out. We brought a European sensibility from a very mature market to a place where it was still quite nascent and took a lead in educating both the trade and the consumers.
---
Team Estrade : What are the trends you are witnessing in the lingerie market in India?
Jennifer Kapasi : The next few years are going to see very exciting developments in the lingerie sector. For one, more international brands are pushing into the market, mostly in the premium and luxury segment. While we welcome this change as an overall benefit to the market development and growth, we also need to be aware of the environment growing much more competitive. Brands will need to differentiate themselves with more focus, create stronger identities and ensure they meet evolving needs and desires. If you have not done your homework in this by today, you risk losing out in the future. Trend-wise, Triumph has been instrumental in introducing higher fashion quotients in line with global trends to the market. When you create consumer experience, you need to ready yourself for rising demands. Thus, we have moved from product launches on 6-month basis, to quarterly launches and lately monthly launches and we see other brands slowly following. With regards to consumer trends, we experience a strong shift from functional or occasion led buying to emotional buying. Lingerie today is a fashion statement with a feel-good-factor. It is seen as an extension of a woman's personality and desires. Why? Because it makes her feel sensuous, elegant and fashionable and radiates her inner confidence.
---
Team Estrade : What is your advertising/brand building strategy; online as well as offline?
Jennifer Kapasi : One of Triumph's focuses in the past years was market and consumer education and beginning of 2015 we launched our global 'Stand Up for Fit' campaign in India. This campaign aims at helping women to take out the time to understand their bodies, seek professional help through our fit experts and discover their actual size. It also aims at breaking down barriers in the search for advice on lingerie and personal fittings. To make it a little more interesting and engaging, Triumph has gone one step further and created a special animated movie called 'Find the One' that stars Triumph and Sports illustrated model Hannah Ferguson. It brings alive an emotional story of finding the right bra, in a beautiful and innovative way, with which women can easily identify. As part of this entire campaign, we also hold special fit sessions across India where customers cannot only experience Triumph's entire product portfolio, but educate themselves about the right fit and how to 'Find the One'.
Social Media is very much a part of our overall Marketing strategy. We have an active Facebook page and Instagram, Pinterest and Twitter presence. In today's scenario, it has become impossible to ignore the power of social media. It serves not only as an advertising tool but also as customer care, grievance redressal etc. and we believe in maintaining a constant dialogue with our consumers. We use our platforms to not only showcase our new collections and launches but also to talk about trends, glam, personal style etc.
---
Team Estrade : How do you manage the logistics of the online space?
 Jennifer Kapasi : Currently we don't have our own webstore but are present on most of the reputed platforms such as Amazon, Jabong, Snapedal, Zivame and many more. We have to ensure that we have the right product mix on these platforms. What works in the physical store place may not necessarily work online. Unfortunately most of the e-commerce space is driven by heavy discounting which is unchecked will eventually erode your brand image. To avoid this, we keep a close eye on operations so that there is no mass discounting or unauthorized sales for our products.
"Our distribution spans across over 75 cities (direct supply) with more than 1,000 points of sale, in addition to an emerging and fast growing online platform."
---
Team Estrade : It's been more than a decade for Triumph in India, what are the challenges lingerie markets is facing in current times in India as well as Global Markets?
Jennifer Kapasi : India changes at tremendous speed and so do the hurdles that we face in day-to-day business. It took us a little while to find the right formula for success. We came with a rich heritage in mature markets with organized wholesale structures to a country with a very limited exposure to modern trade. A lot of international brands make the mistake of applying the exact same principles that have been prevalent in their Western markets to India. While we were aware of the fact that we were dealing with a different market, our first years marked a phase of experimentation and reorientation in order to develop our leadership position in India and win our consumers' hearts. So after entering, we had to review the market carefully and take each of our steps as a learning. One hurdle that we faced and which impacted our development in the earlier years was the lack of awareness in the market about quality and fit, and the lack of acceptance of innerwear as the foundation garment of your outer wear. In result of this, the consumer's willingness to spend was less as it wasn't seen as a true value addition, so we dealt in a highly price-sensitive environment. Despite all our global experience, information like this can only come through and be fed back to the brand once you start serving consumers in the respective country.
In addition to that, lingerie was still a taboo subject, not discussed and advertised so openly. We came from a very different background so we had to tweak our communication keeping local sensibilities in mind. The only way to overcome this was to invest into market and consumer education, which we have made one of our core focus areas. And successfully so, speaking about hurdles of the past, it sounds like a whirlwind because it was. There were So many challenges. But we were persistent, dedicated, optimistic, patient and confident and we have TRIUMPHED!
Today, the hurdles have shifted to different topics. We have found acceptance, and we have created positive consumer experience with a longing for more. To stay consistent with the rising expectation in terms of product, service and brand experience, we now have to find solutions to cater to scattered consumers likewise and create more sophisticated shopping environments and higher engagement levels.
---
Team Estrade : How do you ensure that your competitive strategy aligns with the market?
Jennifer Kapasi : Triumph's penetration into the Indian market is extremely strong, with presence throughout all sales channels. Our distribution spans across over 75 cities (direct supply) with more than 1,000 points of sale, in addition to an emerging and fast growing online platform.
Triumph is always amongst the top 3 lingerie brands named by consumers and brand partners alike and we are proud to own almost 35% market share in modern trade at present. The classic trade channel, though marked by a higher brand portfolio available, shows equally strong trends. But, that doesn't mean that we will rest on our laurels. There are more things to do, such as:
Higher consumer education in tier 2 and 3 cities
Build up our own web store with a superior brand experience
Strengthen our own retail channel to offer a more premium shopping environment
Build up our luxury and niche segments
Integration of online and offline shopping experience and operations.
"It makes her feel sensuous, elegant and fashionable and radiates her inner confidence"
---
  Team Estrade : A better retail format. MBO(Multi Brand Outlets) or EBO(Exclusive Brand Outlet)
Jennifer Kapasi : They each have their strengths & weaknesses and cater to different target groups. Ultimately it is about how you want to position yourself. An Exclusive Brand Outlet functions as not just a selling space but also a Marketing tool. It gives you the luxury of displaying your entire product range and creates visually arresting displays. Generally the more affluent shoppers prefer the exclusive environment of EBOs. However, MBOs offer you the benefits of increased footfalls and access to larger customer base. There are also ample opportunities to cross-sell lingerie with outerwear. You can achieve higher penetration into smaller towns which may not be possible with EBOs alone.
---
Team Estrade : What's next for Triumph in India?
 Jennifer Kapasi : We want to be India's number 1 lingerie brand that no woman can do without. I am German, and Triumph is a German brand as we all know. As a girl growing up in Germany, there is no way that you can think about lingerie without thinking of Triumph. When I joined Triumph 5 years ago for India, my father said, "Wow! That was my mother's favorite brand!" Such is the brand strength and awareness that Triumph has built over the last 129 years. And this is where we aim to be in India!
We want to be India's no. 1 lingerie brand : Triumphs