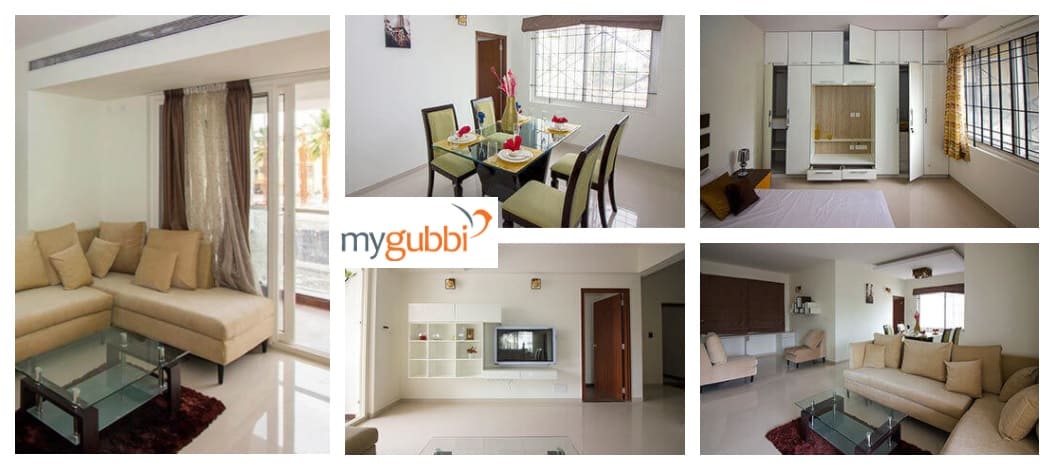 ~Home décor and furnishing start-up, MyGubbi raises $2.5 million in Pre-series A round~
Bangalore, October 9, 2017/Team Estrade//– MyGubbi, a home décor and furnishing start-up that offers interior design solutions and home merchandise across categories has raised $2.5 mn in their Pre-series A round. The finance was raised from angel investors led by the Family Office of Firoze Irani, Vipul Parekh, co-founder of Big Basket; Ananda Kallugadde, co-founder of NeoBytes; Rajesh K Murthy, President of Infosys amongst others.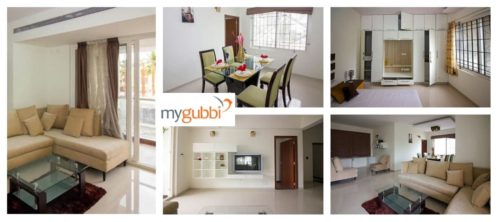 "We are delighted to announce our Pre-series A round of funding. The funds raised will primarily be used to strengthen operations in our current cities i.e. Bangalore, Chennai, Pune & Mangalore. In the immediate future we intend to expand to Hyderabad, as well. Our core focus would be to enhance customer delight through our distinctive experience centres", says Umesh Sangurmath, Co-founder MyGubbi.
MyGubbi's business model addresses a key challenge in the execution of home interiors: providing end-to-end solutions from design to execution, along with the flexibility of customisation. With a belief that a robust backend infrastructure is required for sustaining efficient service delivery, MyGubbi has invested in a fully-operational manufacturing unit with state-of-the-art German & Italian machinery.
"Since its inception, MyGubbi has concentrated on modular furniture, but given that décor & furnishing also play an integral role in setting up the home, we intend to further strengthen our presence in these categories", commented Ravi Anand Rao, Co-founder, MyGubbi.
As of today, MyGubbi has done over 600 homes and takes pride in its set of curated designs and technology assisted processes for amplified momentum. They also have strong local ecosystems of vendors & service providers. The founders are confident that this new funding will enable MyGubbi to step up its efforts in innovation & technology to become one of the leading providers of home interior solutions.
MyGubbi uses automated tools to streamline their process right from the inception of the project until the delivery of the same. This helps reduce their lead time, which otherwise has been a major concern in this industry. MyGubbi strongly believes in staying 'connected' with their customers, and their automated tool enables them to send live updates to every customer – right from the selection process until the installation of the products at their home!
About MyGubbi
A tech enabled home-decor and interior design solutions provider, MyGubbi is positioned to disrupt the market by offering a platform which empowers both customers and designers in crafting a beautiful home. Their customised end-to-end solution enables customers to fulfil their dream home, in an easy way. MyGubbi is transforming the home interior solutions landscape by developing tech platforms which automate most of their operational activities, thereby, enabling scalability across geographies. Their approach to design is more holistic, where we design a home based on a theme/style personalised to customer's preference. MyGubbi also offer solutions which are end to end and not limited fixed furniture.
MyGubbi raises $2.5 million