New Delhi: Royal Bank of Scotland is to close its banking operations in India having given up on efforts to find a buyer amid concerns about an extended regulatory approval process for a deal.
The UK bank in recent years has been steadily selling down non-core units of its Indian business as part of a wider retreat from the ill-fated global expansion that led to its bail out during the 2008 financial crisis.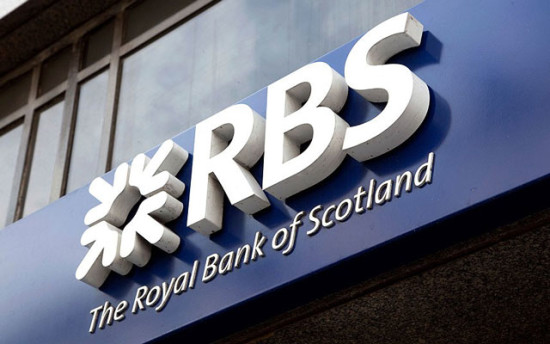 RBS began seeking buyers for the remainder of its India operation business in 2015 and drew interest from local lender IDFC and Singapore's DBS, according to people close to the situation.
But concerns that process could take too long to complete — complicated by strict regulations on the acquisition of banking businesses — have led RBS to conclude it would be better to close the operations and avoid the risk of mounting costs, the people said.
"You are in limbo," explained one senior executive with knowledge of the matter, with reference to RBS's position. "Every day, the value is eroding until it becomes cheaper just to close down the operation."
Most operations at its Indian business — which provides financial services to institutional and corporate clients, as well as some retail banking through 10 branches — will be wound up by the end of the year. This process will involve the loss of about 700 jobs, although RBS will retain about 13,000 employees in India in back-office functions supporting other global operations.
People close to the situation blamed RBS's failure to sell the Indian operations on a series of regulatory snags, at a time when the government has vowed to pursue an aggressive agenda of bank reforms including the consolidation of its public sector banks.
RBS acquired its Indian business through its ill-fated 2007 purchase of ABN Amro — at the time, one of the largest foreign banks operating in India. After the financial crisis, RBS sought to focus on its core strengths in institutional and corporate banking, and agreed to sell its banking operations in six Asian countries to Australia's ANZ in 2009.
However, Indian assets were excluded from that deal because of concerns about regulatory approval, according to a person with knowledge of the process.
These fears seemed vindicated a year later when RBS agreed to sell its Indian retail business to HSBC, only for the deal to be complicated by the Reserve Bank of India's refusal to transfer the licences for the 31 branches involved. Although the RBI later reversed that decision, regulatory approval had not been granted by the time the deadline for completion expired in November 2012.
RBS has succeeded in finding buyers for some of its Indian assets. It sold its credit card business and mortgage portfolio to the small Indian lender Ratnakar Bank in 2013, and its private banking arm in a management buyout in September last year.
Closing the remaining Indian operations will leave RBS with only a few remnants of its Asian network: a trading and sales operation in Singapore, and sales offices in Tokyo and Hong Kong.
RBS to close Indian banking operations