Uday Shankar becomes chairman, Sanjay Gupta elevated as managing director
Mumbai: The Indian entertainment arm of 21st Century Fox, STAR India, has announced a restructuring, elevating chief executive officer Uday Shankar to chairman and CEO.
Sanjay Gupta will assume the role of managing director (MD); his erstwhile post of chief operations officer (COO) has been scrapped. To sharpen focus on the business in the four southern states, K Madhavan has been appointed MD, South. Both Gupta and Madhavan will report to Shankar.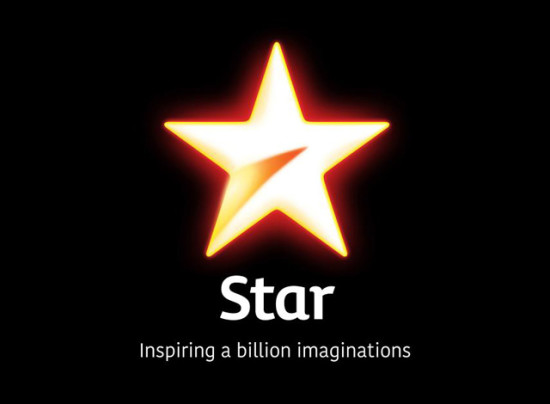 The move comes with the aim of positioning STAR to meet its next set of ambitions on the back of a decade of rapid growth. The restructuring had been in the works for a while and The Boston Consulting Group (BCG) brought to prepare a plan. There was a mass meeting with 138 offices under the network, via video conference, to make the announcement about the restructuring.
STAR has created new business units, each with its own CEO reporting to Sanjay Gupta, under the new structure. Amit Chopra, who used to be head of network sales will now assume the role of CEO of entertainment, spanning drama and movie channels across national and regional channels in Hindi, English, Bengali and Marathi.
President of sports, Nitin Kukreja, has been elevated to CEO of sports, which includes a leading portfolio of channels under the STAR Sports banner.
Ajit Mohan, who headed the digital properties for STAR India, is now CEO of digital. This oversees Hotstar, the network's digital platform which recently crossed 50 million downloads. Mohan will also be in charge of Screen, the Bollywood trade publication STAR acquired from the Indian Express Group a year and a half back. The physical edition of the magazine has been discontinued and plans are in place to make it a digital one with print and video offerings.
Vijay Singh will continue as CEO of Fox Star Studios, which produces and distributes Bollywood, Hollywood and regional films. Kevin Vaz has been appointed CEO, South, reporting to Madhavan. The South business unit incorporates all of STAR's business interests in the southern states. A pan-India content studio will be set up to drive innovation in programming under Gaurav Banerjee, who reports into Gupta. The focus of the studio will be to create/co-create a content pipeline for the network that is platform agnostic. While the exercise will start with Hindi, as time goes on, content in all languages will be produced. Banerjee used to earlier head STAR Plus as general manager.
"STAR India consistently sets the standard for innovation and growth in one of the world's most exciting markets," said James Murdoch, the CEO of 21st Century Fox. "Uday, Sanjay, Madhavan and the entire STAR India team have built a world-class business that has grown at double the industry rate. We are proud of its success and look forward to the next chapter of growth under Uday's transformational leadership."
Said Shankar: "This is a world-class team that has powered STAR to the Number One position in the media and entertainment industry in India. We need to continuously innovate and disrupt. We have set ourselves a bold growth agenda and these changes will deepen the leadership bench, unlock entrepreneurial energy and position us better to deliver on the ambitions."
 Star India announces corporate restructuring