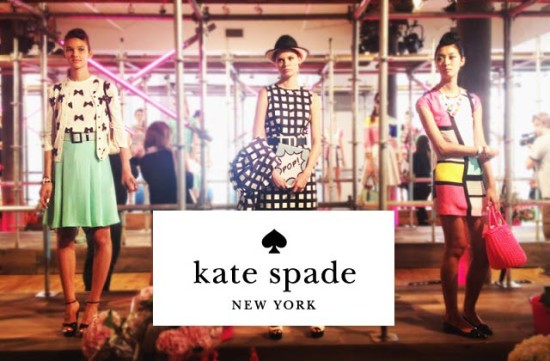 New delhi: Kate Spade & Company and India based Reliance Brands Limited have joined hands to bring the Kate Spade New York brand to India through a long-term distribution and retail license agreement.
"Under the terms of the agreement, Reliance Brands Limited will have the exclusive distribution rights to the Kate Spade New York brand in the country," a Kate Spade press release informed.
The newly formed partnership will leverage Reliance Brands in-depth market expertise in India and the increasing global demand for Kate Spade New York products to establish a network of standalone stores.
CEO Craig Leavitt said, "Expanding into India is an important next step for Kate Spade & Company as we continue to progress along our geographic expansion axis of growth and build global brand engagement."
"With India's rapid development and increasingly aspirational consumers, we see significant growth opportunities in the region in the long term," Leavitt added.
"Reliance Brands is the ideal partner to help us open standalone stores in India, given its experience and success in launching premium brands," he informed.
"We look forward to working with Kate Spade & Company to bring the world of Kate Spade New York to India," said Darshan Mehta, president and CEO of Reliance Brands Limited.
"We are confident that Kate Spade New York's strong heritage and strong design point of view will resonate with Indian consumers, bringing a new dimension to the women's wardrobe," Mehta noted.
Kate Spade & Company operates principally under two global, multichannel lifestyle brands: Kate Spade New York and Jack Spade.
The company's four category pillars; women's, men's, children's and home span demographics, genders and geographies.
The Kate Spade New York collection includes the Madison Avenue, Broome Street and on purpose labels.
Jack Spade offers a versatile assortment of bags, sportswear and tailored clothing founded on the aesthetic of simple, purposeful design.
Reliance Brands Limited began with a mandate to launch and build international and domestic brand equity in the premium to luxury segment across apparel, footwear and lifestyle businesses.
Its current portfolio of brand partnerships comprises of Bcbgmaxazria, Brooks Bros, DC, Diesel, Dune, Ermenegildo Zegna, Gas, Hamleys, Hunkemoller, Iconix, Juicy Couture, Kenneth Cole, Muji, Paul & Shark, etc.
Reliance Brands to retail Kate Spade New York