As the demand in the residential real estate market continues to remain subdued, the average price appreciation in the megapolis is expected to be nearly 6 per cent in 2016, a study said.
According to a report by property consultant Jones Lang LaSalle, the average price rise in the residential market is expected to be around 6 per cent in Mumbai and suburbs in 2016 as against 3.3 per cent in 2015 and 7 per cent in 2014.
"Unlike the pre-global financial crisis times when prices saw double-digit growth (y-o-y) across the city and suburbs ? the market has seen a rather subdued growth in prices over the last couple of years. It demonstrates Mumbais maturing residential real estate market," JLL India COO – Business and International Director Ramesh Nair said.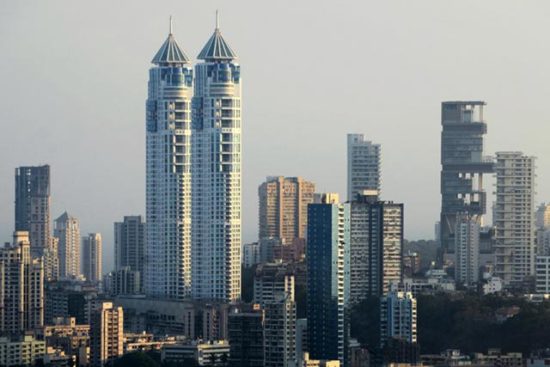 This is definitely good news for the scores of end-users who wish to own a house in the city that has Indias priciest real estate, he said.
Nair said that though a 6-7 per cent increase was estimated in 2015, in reality, it rose only 3.3 per cent.
At the sub-market level, south-central Mumbai and the eastern suburbs saw the maximum appreciation at 4.3 per cent and 4 per cent, respectively, followed by north Mumbai and western suburbs at 3.9 per cent and 3.5 per cent, respectively.
In the MMR, Thane saw a 3 per cent appreciation in capital values, while the figure for Navi Mumbai stood at 6 per cent.
"This, however, does not mean that Navi Mumbai is doing better than Mumbai – there is a lot of unsold inventory in many of its pockets. It is only in select precincts that Navi Mumbai is witnessing good demand. A look at the respective sales rate (as of Q4 2015) also reveals that Mumbai did better at 10.1 per cent than Navi Mumbai at 5.5 per cent," he said.
He further said the 2015 figure also reflects how developers have shown unprecedented flexibility and kept costs stable by absorbing some of the increased holding costs.
"Some home buyers reciprocated by jumping the fence and buying houses at attractive prices. Moreover, developers started to gauge market dynamics with greater precision and adapted their product offerings as per changing demand," Nair said.
He further noted that smaller units are in demand lately due to their relatively affordable ticket sizes, and many builders are now offering them even in premium locations.
"Given the rather sluggish demand for larger homes due to unaffordability, the headroom for price appreciation in this category has reduced. In Q215, nearly 69 per cent of the apartments in the city and suburbs were priced above Rs 1 crore. However, the number came down to 65 per cent in Q415, showing how developers are trying to bring in affordability," Nair added. PTI
Residential prices may rise 6% in Mumbai: JLL