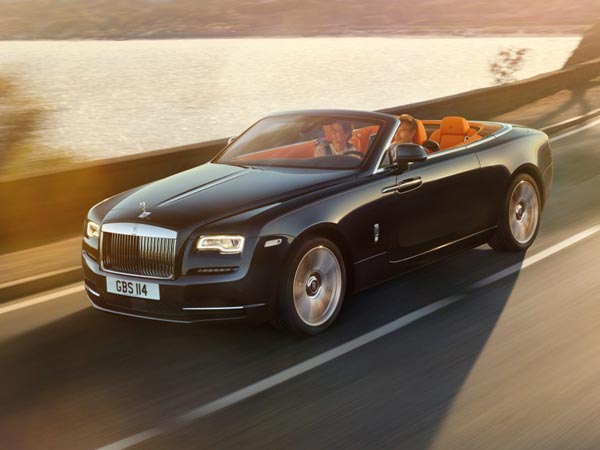 British luxury carmaker Rolls-Royce is expected to launch its latest car, the Dawn, in India quite soon. The carmaker recently imported a single unit of the Dawn into India, hinting at a rather imminent launch.
The Dawn was unveiled at the 2015 Frankfurt Motor Show and for inspiration Rolls-Royce took a look back into their past at the 1952 Silver Dawn Drophead, the last coachbuilt Rolls to hit the streets.
Rolls-Royce claim that the Dawn is the quietest convertible in the world, stating that the car is as quiet with its roof down as the Wraith Coupe, the car on which it is based.
Powering the Rolls-Royce Dawn convertible is a 6.6-litre twin-turbo V12 that produces 563bhp and 780Nm of torque. The engine is mated to an eight-speed ZF automatic gearbox that sends the power and torque to the rear wheels.
The Dawn will glide smoothly to 100km/h from standstill in just 4.9 seconds and will keep on accelerating till it hits its electronically limited top speed of 250km/h.
The Dawn is a soft-top convertible, ie: it has a fabric roof. The latest custodian of the Spirit of Ecstasy can open and close its roof at speeds of up to 48km/h in a rather silent 22 seconds.
The Rolls-Royce Dawn is expected to be priced around Rs. 6 crore when it does finally make its way on to Indian roads.
Rolls-Royce Dawn Convertible To Launch In India Soon