Helpshift, a customer relationship management startup, raised $23 million in funding on Tuesday to bolster in-app customer support.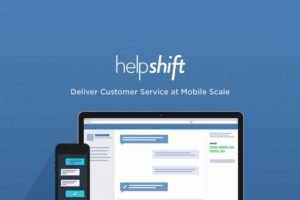 Microsoft Ventures and Salesforce Ventures participated in the Series B round in addition to all existing investors including Intel Capital, Nexus Venture Partners, True Ventures and Visionnaire Ventures. The company has raised to $36.2 million to date.
CEO Abinash Tripathy co-founded the San Francisco-based startup in 2012 to improve the customer support experience on mobile devices. Helpshift provides an SDK to software companies that allows customer service teams to chat with mobile app users.
Helpshift is installed on more than 1.3 billion devices worldwide and serves more than 300 million mobile customers monthly. Clients include Zynga, Virgin Media, Microsoft, Western Union, Flipboard, Shyp, Luxe and WordPress.
"Our continued growth is a direct reflection of a capital-intensive support industry that's ready for change," Tripathy said in a press release. "Consumers are tired of waiting for support agents to get back to them and companies are tired of staffing expensive support teams to answer common, or even predictable, problems in the first place. People want immediate help wherever they are, especially when using mobile applications."
The CRM software market hit $26.3 billion in 2015, according to Gartner, and Tripathy told TechCrunch that the annual investment in CRM is between $300 billion and $350 billion for software, outsourcing and other services. Salesforce and Microsoft already have a major presence in the sector, while smaller startups are also raising funds — customer engagement app WalkMe raised $50 million just last week.
Helpshift will use the new funding to fuel expansion across R&D, sales and marketing.
Helpshift raises $23 mn in Series B funding